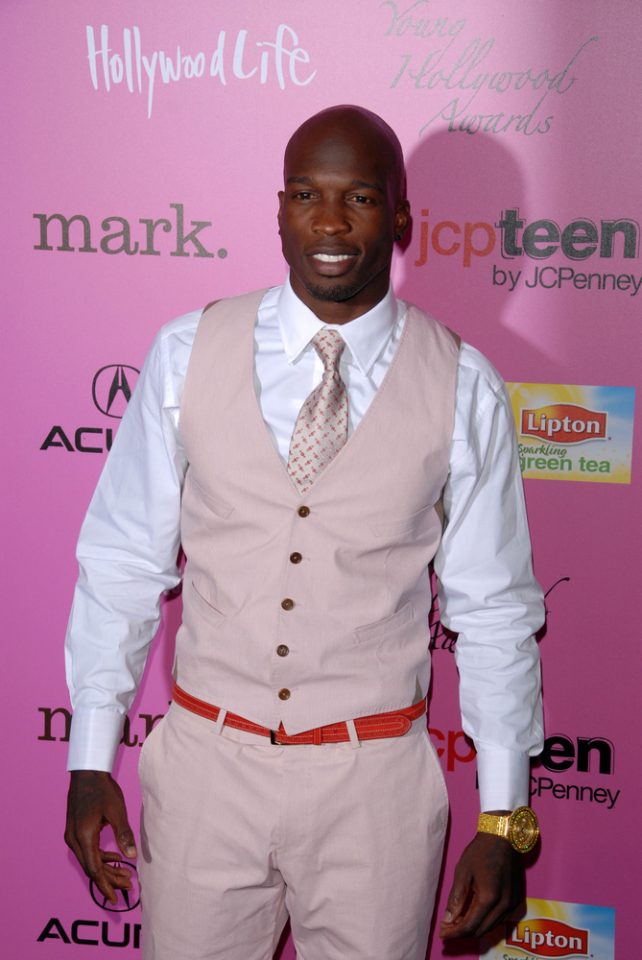 Flamboyant former football star Chad Johnson went ahead and put a ring on it as he proposed to longtime love Sharelle Rosado.
The couple made their engagement official as Rosado flossed the gigantic finger adornment following the surprise proposal over the weekend.
— theOvision. . LenzGriffey™️ (@Truth_305) January 9, 2023
Rosado, 35, a star of the Netflix series "Selling Tampa," got ambushed by her boyfriend when Johnson invited her to celebrate his 45th birthday party (his birthday was actually Monday, Jan. 9. Twenty other guests, who were hiding in the cut, suddenly stormed out at the restaurant to congratulate her after she said "yes."
Rosado told People magazine that she was floored by the entire affair.
"I'm honestly shocked! I'm at a loss for words. This was absolutely beautiful and to see my family and friends here to celebrate our love, that really did it for me," Rosado told People after the proposal.
Rosado said her mind was blown as she confessed that coordinating anything is not his forte.
"Chad must have kept this completely a secret because I had no idea!" Rosado said. "He is definitely not a planner, so for him to pull this off for me is so amazing. Just the thought he put into this and having our family and friends here to witness says a lot."
Johnson, who is mostly known for his All-Pro stint as a wide receiver for the Cincinnati Bengals of the NFL, has since gone on to box, play soccer and commentate on sports. Last month, he and Rosado traveled to Qatar to cover the World Cup for Fox Sports.
After the euphoria from the engagement subsided, the couple and the crew transitioned seamlessly into Johnson's 45th birthday.
Happy birthday my love @ochocinco May God continue to bless you more abundantly 🙏🏽❤️ pic.twitter.com/SLFxKCuVIe

— Sharelle Rosado (@SharelleRosado_) January 9, 2023
For his birthday, Rosado gave Johnson a pair of tickets to Jeezy's performance with Orchestra Noir on Jan. 27 in Atlanta.
Chad think his bday bday gift is for him but it's really for me lol ..so ready for Jeezy Thug Motivation 101 with Atlanta Symphony Orchestra 🥰

— Sharelle Rosado (@SharelleRosado_) January 9, 2023