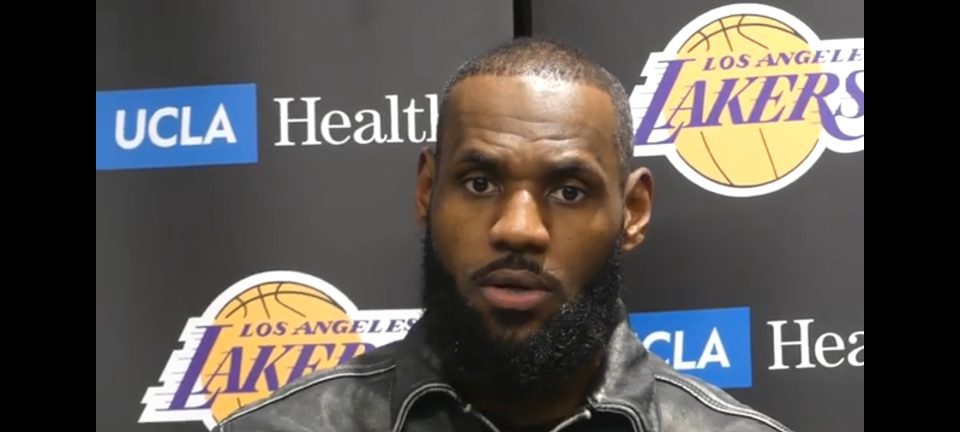 Los Angeles Lakers superstar LeBron James continues to add to his illustrious resume and the NBA record books.
King James became just the second player in NBA history to surpass the 38,000-point plateau, joining living legend Kareem Abdul-Jabbar as the only members of this exclusive club.
James crossed that line of demarcation with a jump shot midway through the first quarter of the game Sunday night, Jan. 15, 2022. He finished the game with 35 points, 10 assists and eight rebounds, but it was insufficient to stave off a loss at home to the Philadelphia 76ers, 113-112. 
HISTORY MADE 👑

LeBron James becomes only the second player in NBA history to score 38,000 career points. pic.twitter.com/uqLckZ9LY0

— NBA (@NBA) January 16, 2023
LBJ now needs less than 400 points to break the all-time scoring record that has been held by Jabbar since the late 1980s. If the 38-year-old maintains his 29 points-per-game average, which is good for fourth in the league, he is expected to break the mark in the middle of February. That is if he doesn't miss any games between now and then.
Understanding the depth and breadth of the sacrosanct record he is approaching, James told the media during the pre-season media day that he is humbled by the majesty of the impending moment.
"To sit here and to know that I'm on the verge of breaking probably the most sought-after record in the NBA, things that people said would probably never be done, I think it's just super humbling for myself. I think it's super cool. Obviously, Kareem has had his differences with some of my views and some of the things that I do.

"But at the end of the day, to be able to be in the same breath as a guy that wore this same uniform, a guy that was a staple of this franchise, along with Magic [Johnson], Big Game [James Worthy] over there for so many years, especially in the '80s, and a guy that does a lot off the floor as well, I think is just super-duper dope, for myself to even be in that conversation," he said.