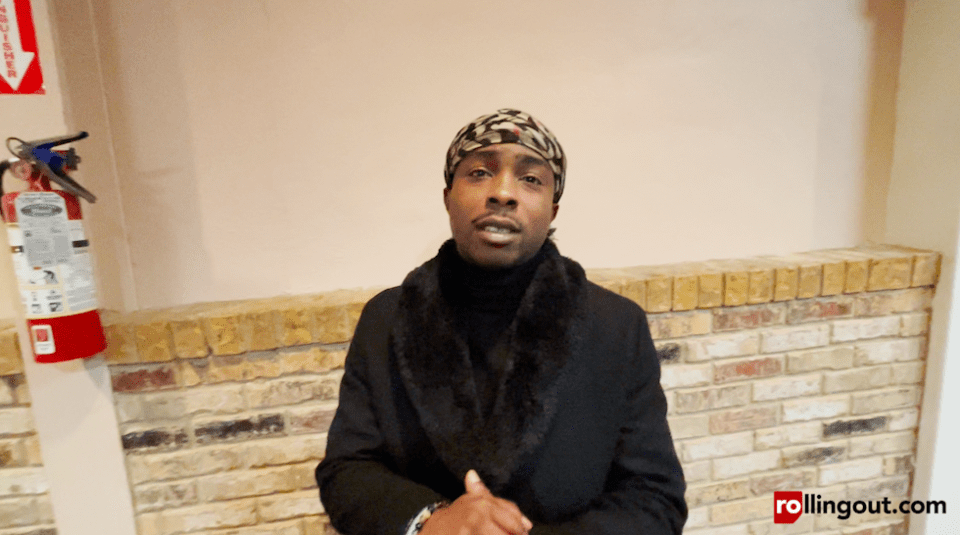 The Rev. Al Sharpton and Tyre Nichols' family held a press conference at Mason Temple on Jan. 31, the night before Nichols' funeral, as local activists and media gathered to hear the words of people who were close to the 29-year-old.
Stevante Clark, the brother of the late Stephon Clark, was present at Mason Temple in Memphis to support Nichols' family. Stephon Clark was shot and killed in 2018 in California by two police officers while in the backyard of his grandmother's house.
Stevante Clark spoke with rolling out after the press conference about supporting Nichols' family and honoring his brother.
How have you been able to support Tyre Nichols' family?
It's sad to be here but you know the work has to be done. I met the family in Sacramento, [California], because Tyre was from Sacramento. I was with his brother and sister, and I welcomed them into a club that nobody wants to be a part of. I lost my brother in 2018 in my grandmother's backyard. When I heard about the death of Tyre, I made sure that I could reach out to them and be there for emotional or financial support in any way I can because I've been through this. This year will be five years since Stephon's death, and Sacramento will be doing something big for him. I wanted to make sure I came out here to support this family. In the next few days, we have to go support the family of Trayvon Martin in Miami because he would have been 28 years old. So the movement never stops.
Have you seen any changes from five years ago to now?
After the death of my brother, Governor Gavin Newsom signed the Stephon Clark Law, and what that did was change the use of force from reasonable to necessary. That's very important and big because it says the officers can't just kill when they want to. They can't just say "Hey, I feared for my life." There are officers facing 15 years right now for the murder of Trevor Seever in California, under the Stephon Clark Law. I believe we should get the Stephon Clark Law passed everywhere, but that's part of the George Floyd Policing Act. I believe when California sneezes, the rest of America catches a cold, but what we need to do is get federal laws passed, and the duty to intervene needs to be a federal law. I know it seems like a lot, but slow progress is better than no progress. Either we're doing something or we're doing nothing at all. If you're not part of the solution, you're part of the problem. I think policy and legislative change are part of the solution.