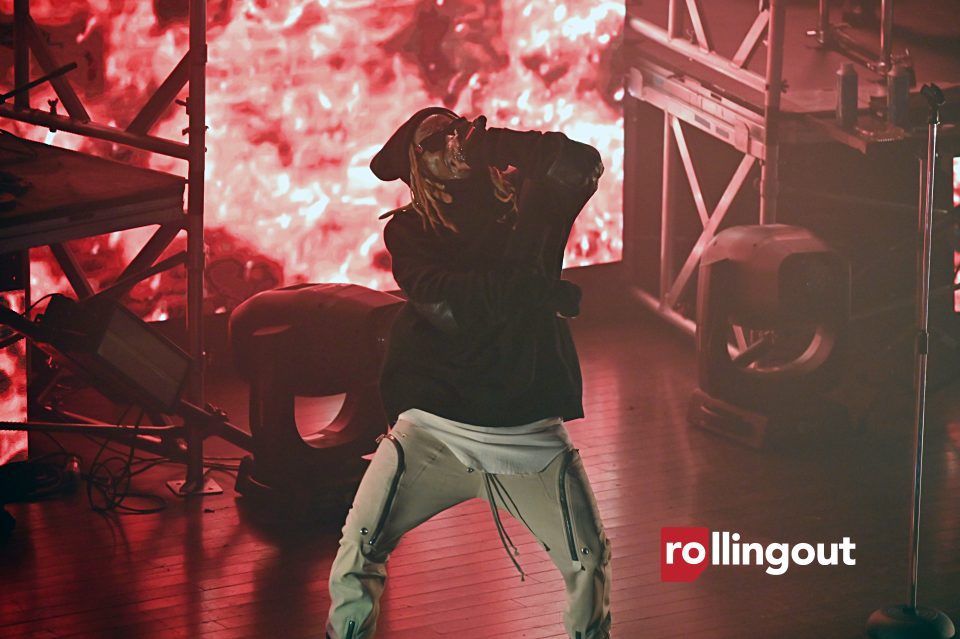 Lil Wayne went from celebrating LSU women's basketball championship and announcing that he and LSU freshman point guard Flau'jae Johnson will connect musically on Sunday to opening up his Welcome to Tha Carter tour in Minneapolis. We last saw Wayne on tour in 2019 when he co-headlined with the group Blink-182. It is rumored that he will release Tha Carter VI album during this tour.
With a sold-out show at Fillmore, fans waited patiently to see Wayne. Finally, he ran out on the stage with very high energy, rapping all of his classic hits from his albums and mixtapes. The smoke, flashing lights, drummer and DJ were a significant part of his show.
Tunechi welcomed everyone to Tha Carter tour with his classic hit "Uproar" featuring Swizz Beatz. Wayne always succeeded when it came to keeping the crowd entertained. Hit after hit had concertgoers jumping up and down, waving their hands, and rapping his lyrics with him.
During a break in the show, he introduced the audience to what he called the new young money. The artists included Drizzy P, Mello Rackz, Euro, and a familiar face, Lil Twist.
In the second part of his set, he gave the audience what he called the mixtape Weezy. He performed the songs "Go DJ," "Pop That," "The Motto" and "A Milli." He thanked Minneapolis for making the opening night unforgettable for him. Finally, Wayne gave everyone in attendance some parting words by saying we are nothing without God, and he is nothing without his fans. As Wayne left the stage, his DJ played Whitney Houston's song, "I Will Always Love You."
Welcome to Tha Carter is a tour you do not want to miss.