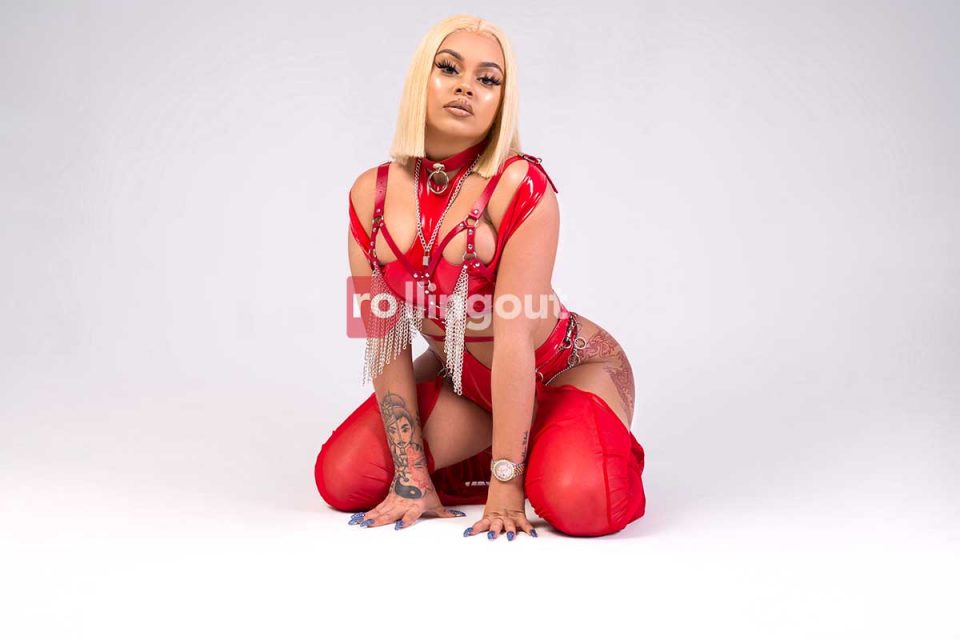 On April 16, 2023, Latto performed at Coachella rapping "Another Nasty Song," her verse to "Budget," and the remix to "Don't Play With It."
Latto invited Saweetie, Lola Brooke and Tia Corine to perform on stage with her.
Toward the end of her set, Latto rapped a new song where she allegedly dissed the "Queen of Rap" Nicki Minaj.
Some of her lyrics stated, "She thought that I would kiss her a–, she must ain't take her meds."
When y'all want it?? #LATTOCHELLA pic.twitter.com/jwqpSvpZSY

— BIG LATTO 🍀🎰🍒 (@Latto) April 17, 2023
Since March 2022, Nicki and Latto have been beefing through back-and-forth tweets, and private conversations. Fans of Latto claim that Nicki chose not to collaborate with the rising rapper due to fears of her surpassing her, although this has yet to be proven.
This wouldn't be the first time Nicki was accused of not embracing the new rap girls.
Unlike her former idol, Latto is making sure to show love to all the up-and-comers publicly.
Latto, TiaCorine, Lola Brooke and Saweetie at Coachella yesterday 😍💖 #LATTOCHELLA pic.twitter.com/VzFcmOpv2a

— Latto's Destiny 🍒 (@LattosDestiny) April 17, 2023
She even embraced a newer rapper in the game named Tia Corine who has a popular hit called "Freaky T." After the performance, Latto shared that a remix to the song was on the way.
@Latto brings out @TiaCorine to perform "FreakyT" | "and the remix on the way" 🥳 #COACHELLA2023 pic.twitter.com/WP2o3V9j0D

— Mikhail 🍒 (@BigHays777) April 17, 2023
Tia Corine appeared thankful for the opportunity and shared a tweet with her fans.
So crazy they told me doing Coachella this year was impossible but @Latto made it happen wow thank you so much 🥹🤭🫶🏽🫶🏽🫶🏽🫶🏽🫶🏽🫶🏽 https://t.co/CN9NPEvydx

— tiafreakyass (@TiaCorine) April 17, 2023
After months of subtweeting and publicly dissing each other, fans have had enough of Latto and Nicki. Social media users shared their opinions on Twitter.
#Latto said she tired of the Subs and Sneak dissing..Any idea of who's she's talking about? I doo 😌

Let's also add THIS IS A SUB

And the SECOND somebody @ her she gone be Crying talking bout they ATTACKING HER 😂😂😂 pic.twitter.com/dftDpIvzSe

— Armon Wiggins (@ArmonWiggins) April 17, 2023
Latto really want a Round 2 with Nicki😭 pic.twitter.com/l2KnaTf2EO

— Dess ♡ (@simplytheitgirl) April 17, 2023