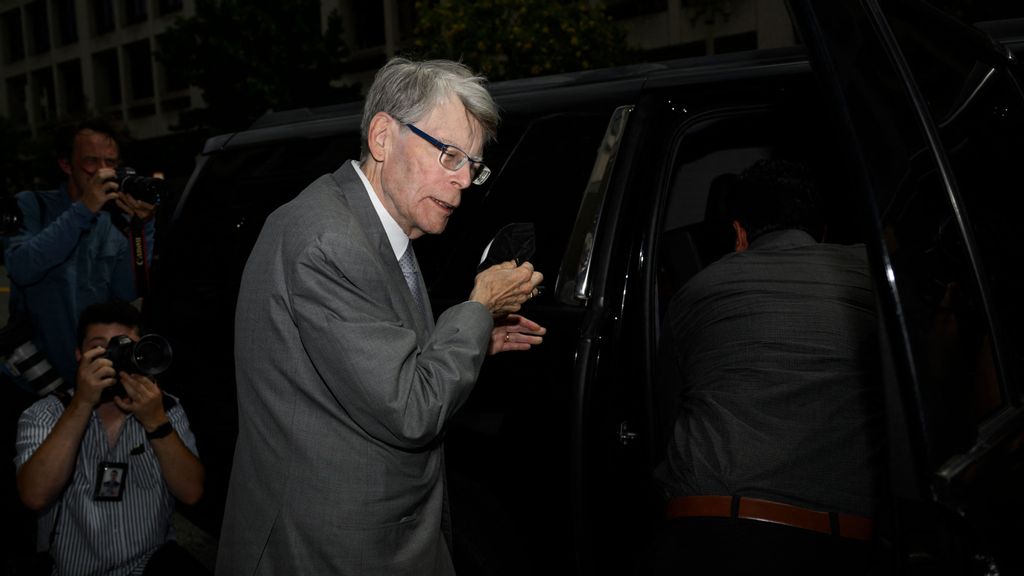 Acclaimed author Stephen King recently said that, while he doesn't take Twitter too seriously, the social media platform has "gotten very strange" since Elon Musk took over.
In an interview with Slate published on Friday, King said that, even though there are a lot of things to admire about Musk, the billionaire entrepreneur's takeover of the Twitter company was "ridiculous." 
King is known as the "King of Horror" for his work in books and film & television that includes 'The Shining', 'The Running Man', and 'Different Seasons'.
"[Forty-four billion dollars] for what's essentially a social media plaything is a little bit ridiculous," King said. "The whole thing is a tempest in a teapot."
When asked about the time he wondered aloud why his Twitter account said he had subscribed to Twitter Blue, King said, "Elon Musk, after I said that, he tweeted back. And I thought to myself, This is weird. He gifted me this thing, but it said on the original blue check I'd approved of it, or I had paid for it or given a phone number. And none of that stuff was true."
King also said, "Twitter has been a great platform for gossip and dad jokes."
"You know, there are a lot of people that I don't follow who are now part of my Twitter feed," King said in the interview. 
"Every day I get tweets from Matt Gaetz, Jim Jordan, Lauren Boebert, a number of different people who are just sort of like all-in on Trump to the extent that it's actually sort of amusing," he added. 
Last year, in a tweet, King wrote, "I think I liked Twitter better in the pre-Musk days. Less controversy, more fun."
The author also called Musk a "terrible fit" for Twitter, to which Musk responded, "Stephen King is one of most creative people on Earth. While I may not agree with everything he says, I do actually want to hear it."
King told Slate he doesn't plan to leave Twitter anytime soon, but he's still opposed to subscribing to Twitter Blue.
"The thing is, you know, not to brag or anything, but I get paid to write," King said. "I don't have to pay to do it."
Like King, Twitter co-founder, Jack Dorsey criticized Musk for his handling of Twitter stating that the company "went south." Dorsey later stated that Twitter wouldn't have survived as a public company as it has gone private.
Like Meta Platforms rebranded from the Facebook name as the parent company, Twitter was rebranded as X Corp., retaining the Twitter name as brand.
Other celebrities have quit Twitter that included Elton John, Jim Carrey, and Adam McKay. 
Former President Donald Trump's account we reinstated via polling on Twitter. Trump no longer uses Twitter as he uses Truth Social as his platform.
Produced in association with Benzinga
Recommended from our partners
The post Stephen King No Longer Takes Twitter Very Seriously As Elon Musk Now Owns The Platform appeared first on Zenger News.