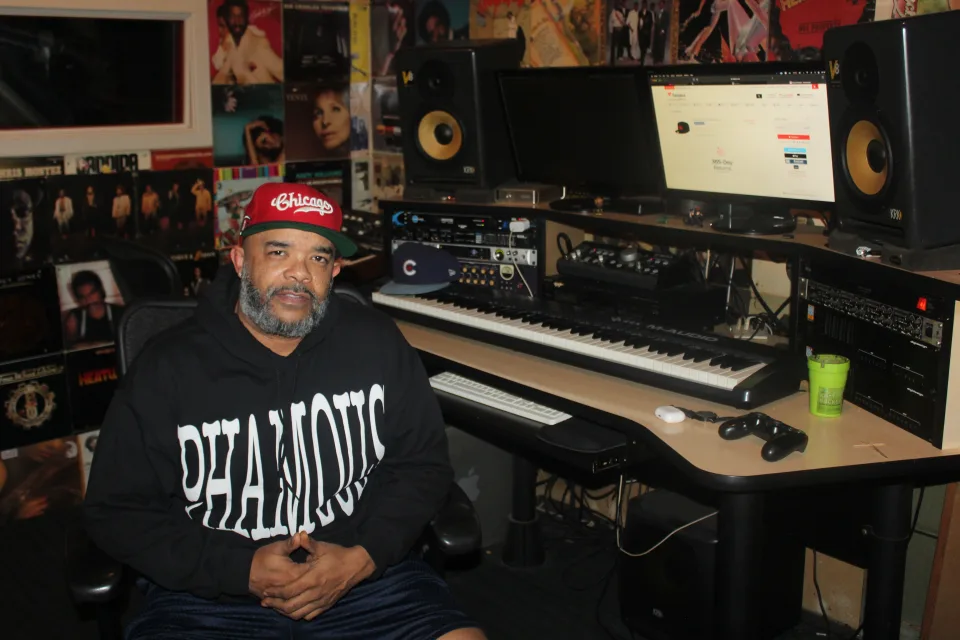 Tye Hill has an approach to production that encompasses the fullness of hip hop culture. As part of the rap production team The Productionix he helped to usher in a feel good style that resonated throughout the blog era. He has worked with the likes of Mikey Rocks of The Cool Kids and Cappadonna from the Wu tang Clan. Hill describes himself as a vibe provider and will bring his vibes to The Hyde Park Summer Fest this year with The Tye Hill Experience. Rolling out spoke to Hill about his production style, the difference between a beat maker and producer and what people can expect from him at The Hyde Park Summer Fest.
Where did your love for music come from?
I would have to say my mom. My mom and my pops. My mom always had records around and singing and playing the piano and stuff at my grandmother's house.My pops was in a Temptations cover band and he always used to sing too.
What makes your production style different?
I would say just because it's a mixture of everything I like. It's a mixture, of course. Eric Sermon to Dilla, to Diamond D to Havoc to Q-Tip. It's an accumulation of all those things. I just don't have one certain sound.
Explain the difference between a beat, maker and producer?
Well, the beat maker is probably just a person who sits around but makes tracks and has an abundance of tracks and sends them to artists. Me on the other hand, I've always wanted to be hands-on with the process, making the tracks and then recording it with the artist, developing the choruses and cadences. I tailor the track to what's actually going on in the song. I bring in other players, people who can play stuff more than I can. I might get a bass player down here or something, or use one of my neighbors to play some guitar.
What can people expect at The Tye Hill Experience at The Hyde Park Summer Fest?
The Tye Hill Experience is an accumulation of tracks I've made. It's just the same vibe, a little louder and more upbeat. I'll be chopping up my samples on the spot taking out filtering. I'll be doing a whole bunch of stuff. It's just a way to communicate through music.
What is your most memorable Summertime Chi experience?
Going to The Taste Of Chicago with my mom and play sister back in the day. So I always just think about, Those days when I was a kid wearing a tank top and small shorts out there with my mom eating egg rolls and ribs and stuff like that. That's my most memorable out there with Ms. Hill.
The Hyde Park Summer Fest is June 17 -18 in Chicago on the campus of The University of Chicago. Buy tickets here.