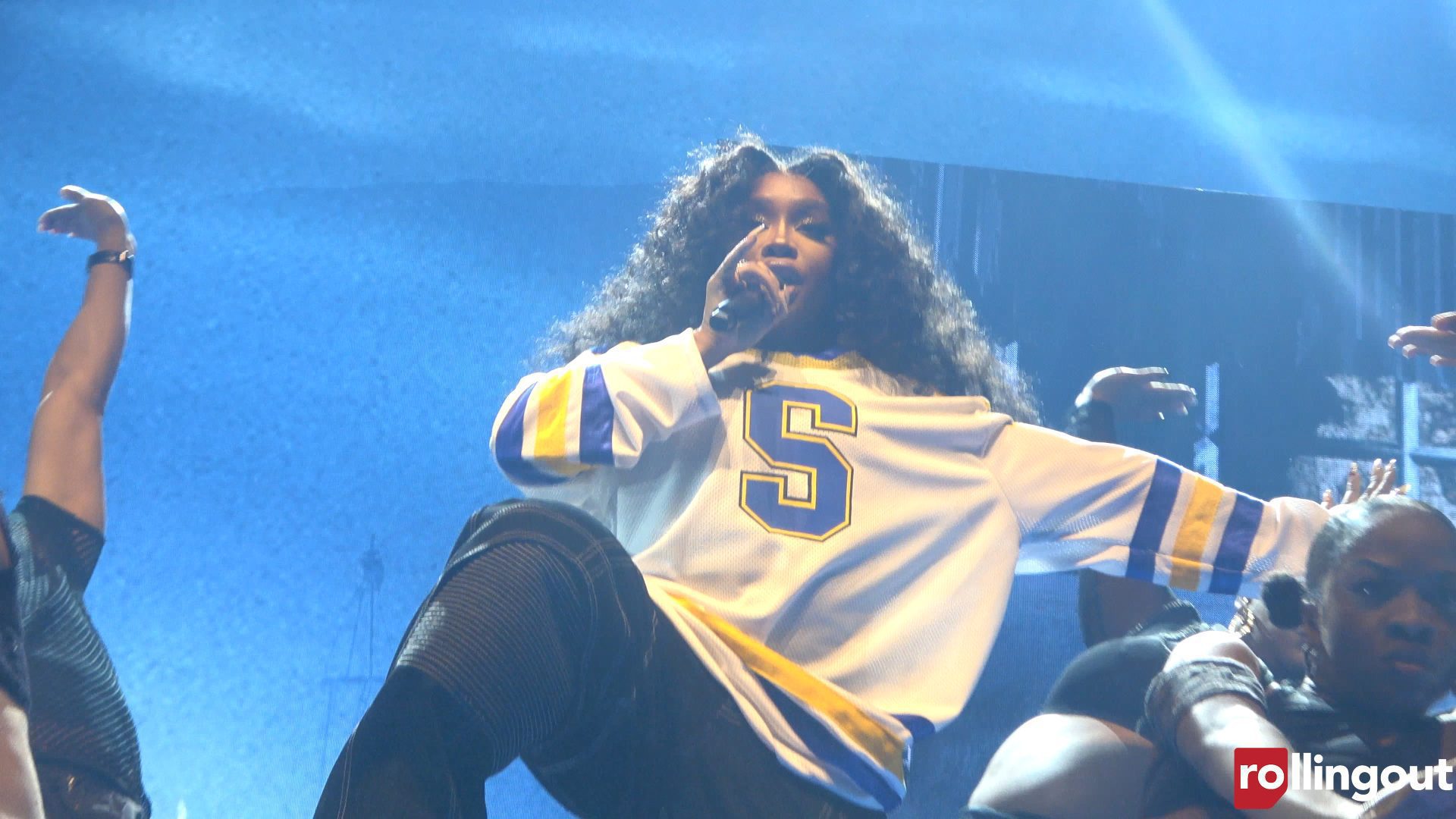 From songstress SZA's vantage point, her butt is an accessory that helps to colorize and spice up the entire package that is an award-winning, multiplatinum entertainer.
In fact, SZA references her Brazilian butt lift in the lead single "Good Days" from the phenomenal-selling sophomore album SOS: 
"So classic, that a– so fat, it look natural, it's not."
SZA explains in an interview with Elle magazine the very interesting way she views her backside.
"I treat my butt like a purse," she says and smiles. "It's just there to enhance whatever else. And that's why I paid for it because it works all by itself."
https://www.instagram.com/p/Cs6CGsZOfH7/?utm_source=ig_embed&utm_campaign=loading
The singer who was born Solána Imani Rowe in St. Louis 33 years ago was gifted a great voice but not a protruding posterior. Therefore, when SZA became a star and got the bag, she decided to buy a butt.
"I always wanted a really fat a– with less gym time," she revealed to the magazine. "I didn't succumb to industry pressure. I succumbed to my own eyes in the mirror and being like, 'No, I need some more a–.' "
Elsewhere in the story, SZA admits she disrespected her mother and father by working in a strip club to finance her musical aspirations. She also had flunked out of college, mainly because she opted for the studio as opposed to sitting in a classroom.
"I really disrespected my parents for a long time," SZA explains. "Me telling my mom I would rather go run in the streets and bartend at the strip club so I can pay for studio time [tuition]. It's crazy."
Perhaps her parents thought their daughter was "crazy" back then, but SZA obviously made the right choice regarding career pursuits.