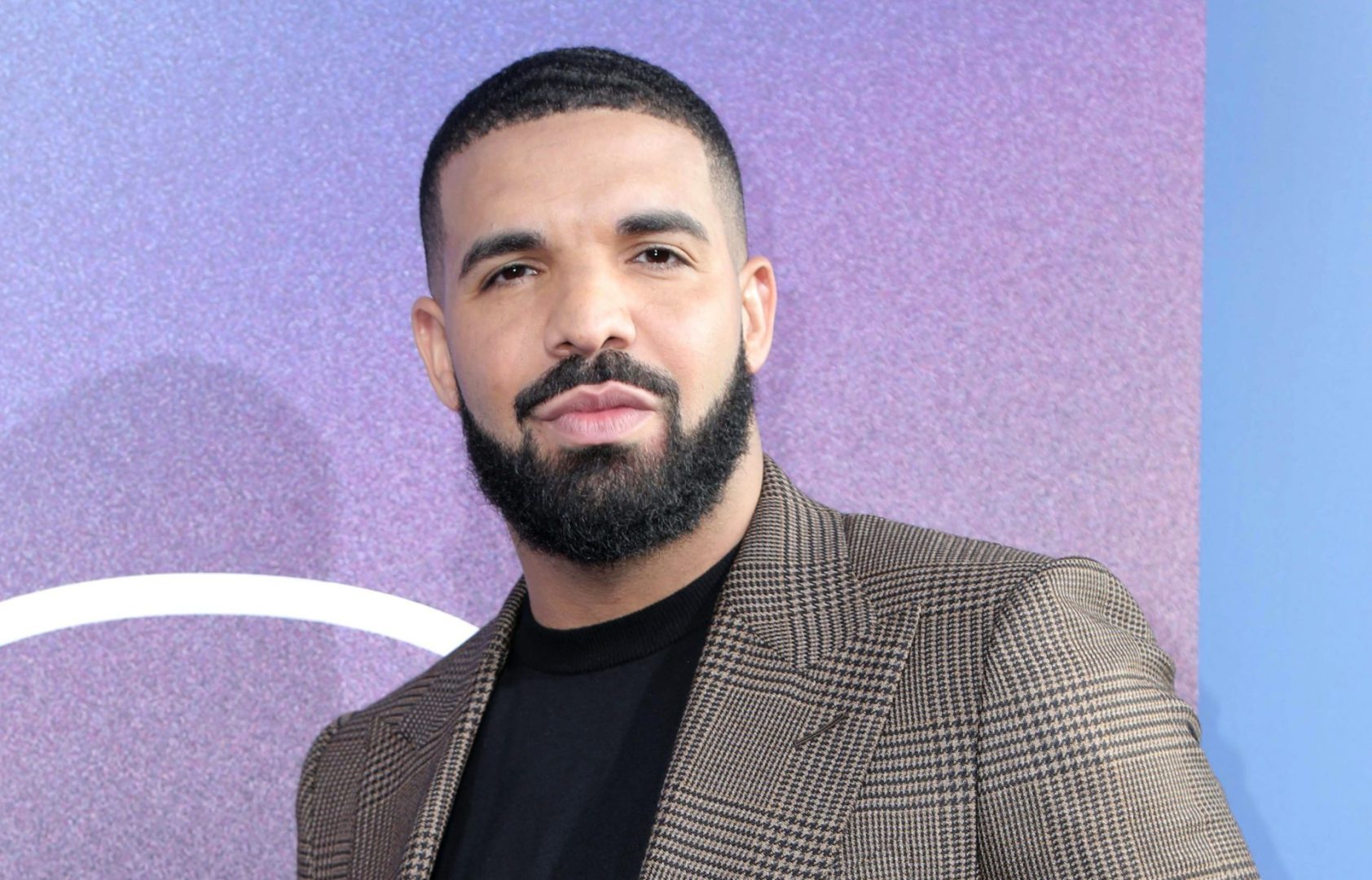 Rap icon Drake is getting steamrolled on social media for flossing blue and yellow nail polish at a party recently.
A score of music fans weighed in on Drake's new look and many were appalled or taken aback by Drake's colorful fingernail polish as he appeared live on his favorite betting app Stake.
https://www.instagram.com/p/CtDQwhuMN2g/?utm_source=ig_embed&utm_campaign=loading
To amplify his indignity, Drake's credit card was reportedly declined on the live app when he tried to pay for a woman's massage.
The bespectacled Drake showed up at the party draped in what appears to be State Property coveralls, which is a defunct clothing line founded by Beanie Siegel that ran its course back in 2018.
Needless to say, Black Twitter and others had a lot to say about the Certified Lover Boy artist.
Omg was not expecting Drake with nail polish 💅🏼 but I fw it 💛 he also says a world tour might happen in the future 🤯😮‍💨 @Drake pic.twitter.com/Ha7c0Oajds

— Flackacita 💘 (@flackacita6ix) June 4, 2023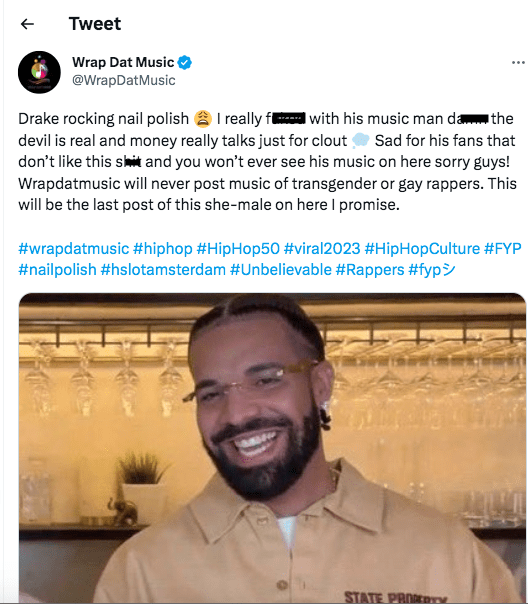 Went on Instagram and seen Drake wearing nail polish… pic.twitter.com/7fFSVc9Br9

— Yosh (@jay__authentic) June 4, 2023
yea drake lost his mind with that nail
polish bullshit 🤮

— Crisshawn Clark (@Ohio_Shawn) June 4, 2023
Drake got the nail polish on na? I ain't surprised but wtf lol.. never thought I'd see the day all the men started wearing nail polish 😂😂 too crazy

— a rarity ❤️‍🔥 (@ShotsofMello) June 4, 2023
Drizzy Drake you done inspired a lot of styles and we appreciate it. But it stops at this nail polish. This where you pass the torch big dawg. We done lost you

— Prize 🏅 (@marcxprize) June 4, 2023
Drake wearing nail polish >> men wearing nail polish >>

— miisstropicana (@miisstropicana) June 4, 2023
Drake rocking nail polish 😩 I really fuked with his music man damn the devil is real and money really talks just for clout 💭 Sad for his fans that don't like this shit and you won't ever see his music on here sorry guys! Wrapdatmusic will never post music of transgender or gay… pic.twitter.com/WHUY4Mamyd

— Wrap Dat Music (@WrapDatMusic) June 5, 2023