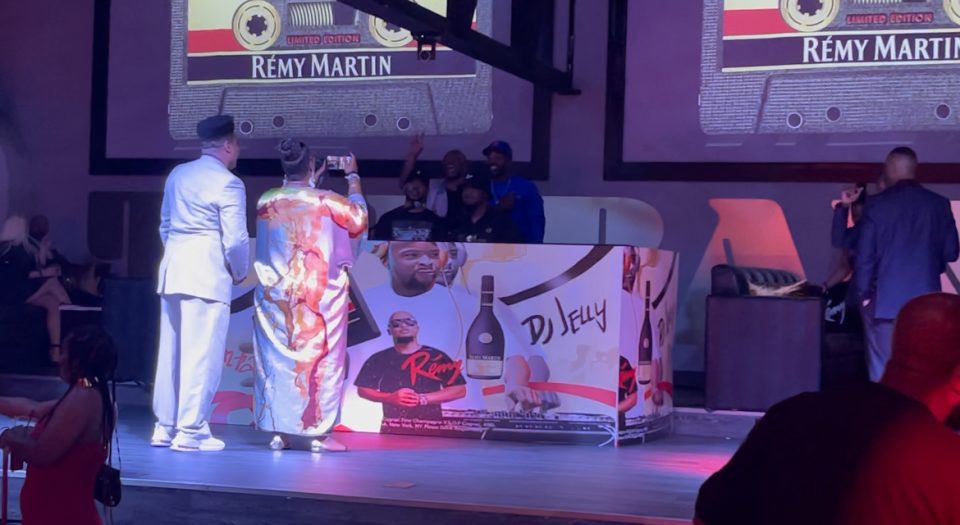 On June 15, Rémy Martin celebrated the 50th anniversary of hip-hop and the launch of the limited edition Rémy Martin VSOP Mixtape Volume 3 at The Bank Event Center in Atlanta.
The event was hosted by Remy Martin DJ collective member DJ Pretty Boy Tank, DJ Louivee, and DJ Mikeith, with special appearances from Remy Martin's Mixtape DJ partners, including DJ Jelly, one of the most influential mixtape DJs of the South.
The event had customized cocktail drinks called the Rémy Ginger, Red Alert, and The Jelly, all drinks that contained the Rémy Martin VSOP liquor. The event also included a photo booth and a virtual board where you can make creative designs.
Each DJ put on a show during the three-hour event, and Pretty Boy Tank finished the night giving the crowd a taste of Atlanta in the early 2000s, playing hit songs such as "Ain't I," "Shoulder Lean," "Laffy Taffy," "Lean Wit It, Rock Wit It" and "Ain't Gone Let Up."
Pretty Boy Tank didn't forget about the new school either, as he played songs such as "Put it on Da Floor," "Hotel Lobby," "Type of Way" and "Freestyle."