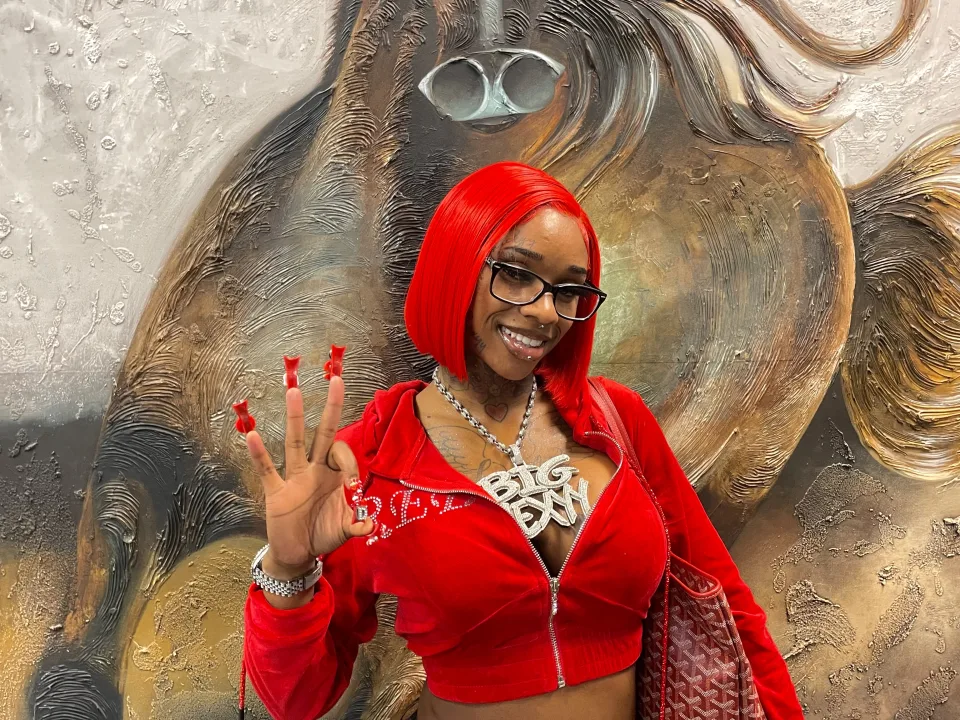 Angela Yee, the former co-host of the nationally-renowned morning radio show "The Breakfast Club," must possess some type of hypnotic powers. She is able to easily coax the most outrageous and salacious confessionals from guests on her "Lip Service" podcast.
Case in point; Yee got St. Louis-born rapper Sexyy Red to admit that she was twice diagnosed with the sexually-transmitted disease chlamydia.
Yee and Red were discussing the rapper's craziest lyrics when Red riddled off the following stanza: "Damn this n—- burnt me/P—- smoking like a cig," as in a cigarette.
Redd then proceeded to elaborate on the inspiration behind those bars.
"They act like this s— not going on in the world. I had chlamydia before twice," Red explained. "This is what happened. Me and my n—- was together, and we broke up 'cause he was cheating on me. Then I went and did me, and he did him. And then we missed each other, came back together."
Once the couple reconvened in the bedroom, they soon realized that something was very wrong. The first indication of how their reproductive parts went awry was the nasty odor that invaded their noses.
"We both was like, 'what the f— is that smell?' And we want to the doctor together and yup… We still don't know who did it," she said.
Both Redd and her man admitted to each other to having unprotected sex twice apiece with other people after they temporarily broke up.
Subsequently, while posting the clip from the "Lip Service" podcast, Sexyy Red provided a hood version of a PSA (public service announcement) to her burgeoning fanbase: "Don't B silly, wrap ya willy."
https://www.instagram.com/p/Ctmen-1tdmn/?hl=en
Sexyy Red soared to national fame via her sexually-explicit single, "Pound Town," which has rocketed up the charts after it was dropped in January 2023. It has accrued more than 15 million on-demand streams thanks in part to the #PoundTownChallenge.
The single was such a hit that even Nicki Minaj joined in on the remix of the song in May which, of course, sent Red into a state of heavenly bliss.
"@nickiminaj,. I preciate you so much for blessin my track this is major I'm so humble and grateful," Red exclaimed on her Instagram account.
Red has since parlayed her mushrooming fame into a cameo in Glorilla's music video, "Lick Or Sum, was featured in a video with Yung Miami, and later spit bars on Summer Walker's single "Sense Dat God Gave You."