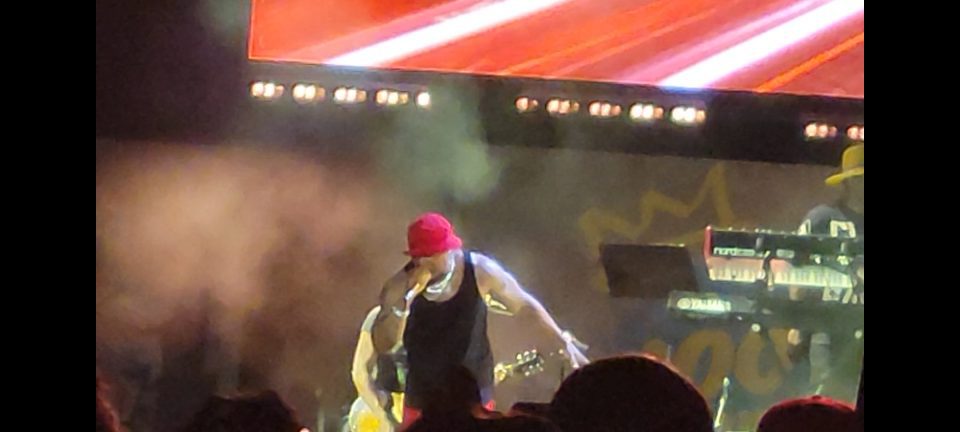 Hip-hop may have started in the Bronx, but over the weekend, the borough of Queens was the big star in the music genre as over a dozen acts took the stage. Hip-hop icon, actor, and Rock the Bells Radio founder LL Cool J performed his greatest hits not far from his childhood home in Queens as the headliner of the Rock the Bells Festival accompanied by the Roots at Forest Hills Stadium in New York City.
LL Cool J not only performed hits like "Jingling Baby," "Mama Said Knock You Out," "Around the Way Girl," and, of course, "Rock the Bells," but he also had special guests that joined him during his set. 
De La Soul, who had technical issues during their originally scheduled performance earlier in the day, finally performed to the delight of the crowd. Method Man and Redman, who performed earlier during the festival, joined him for the single "4,3, 2, 1."
Hip-hop icon and actress Queen Latifah also performed a star-studded set. Not only did she perform many of her hits, including "Dance for Me," "Just Another Day," and "U.N.I.T.Y."
The Queen, who hails from New Jersey, showed love to her Garden State brethren Naughty By Nature, who performed their hits "Hip-Hop Hooray" and "Uptown Anthem." Queen Latifah also showed love to Atlanta by bringing out one-half of the legendary group OutKast, Big Boi. Monie Love joined her onstage to perform the classic "Ladies First." Finally, she was joined by Mc Lyte and Yo-Yo to perform the remix of Brandy's first single "I Wanna Be Down."
Other show highlights included hip-hop icons Run-D.M.C., also natives of Queens, delighted the crowd with many of their signature hits, including "My Adidas," "Here We Go," "It's Like That" and "Peter Piper." 
Ludacris, Big Daddy Kane, Salt-N-Pepa, Jungle Brothers, Swizz Beatz, and many more also performed during the day-long festival, which began in the early afternoon and ended late that evening. 
The show headlined by a hip-hop icon who made his debut nearly 40 years ago, was a fitting celebration of hip-hop just six days before the genre's 50th anniversary.