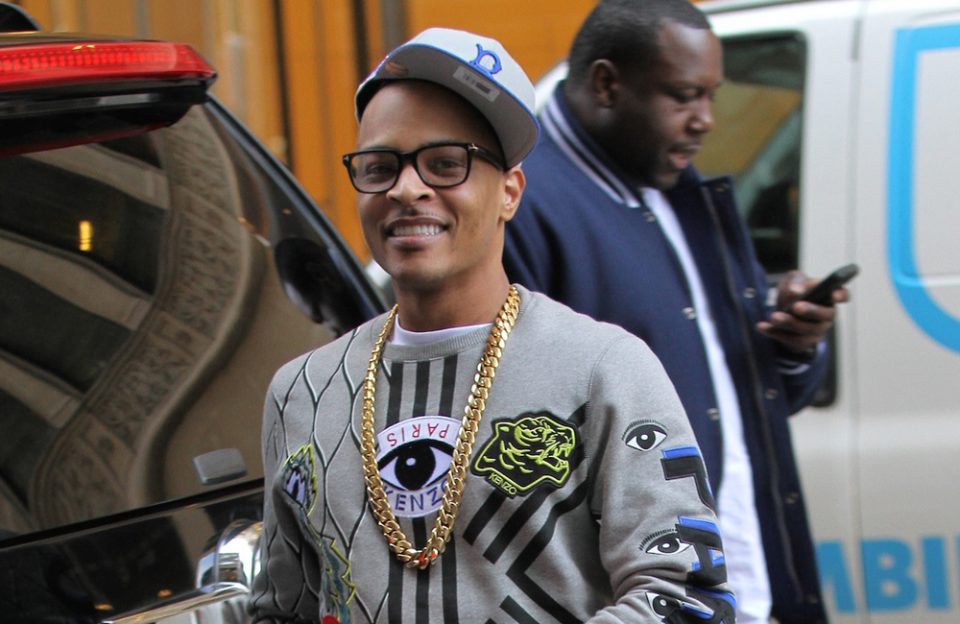 As fans clown T.I.'s son King Harris for the new phosphorescent teeth he is sporting, the father has come to his defense.
The music impresario explained to Philadelphia radio host DJ Diamond Kuts how proud he is off his son.
"Aye look man, the man said he wanted his teeth and he put his paper up and stacked his money and he went and got his teeth done, right? I respect and admired and celebrate the actual process he went through to get them done."
T.I. and Tiny's son King Harris' teeth go viral. In an interview with DJ Diamond Kuts, T.I. explains their reactions after seeing their son's dental work.
.
.#ti #kingharris #tinyharris #tiandtiny #philly #diamondkuts #hiphop #rap #philadelphia #iheartradio pic.twitter.com/OzHfkyqAoS

— We Talk Weekly LLC (@WeTalkWeekly) August 20, 2023
T.I. continued: "So, when I seen him, I congratulated him. I was like, 'Yeah! Man, hell yeah! They white, man. They're nice. The dentist did you a good job.' So I'm giving him props, and his momma walk [in] and the first thing she says is, 'Why the hell is they so damn big?'"
The Grand Hustle mogul added that folks who are clowning him don't understand.
"But, what y'all don't understand is that he's a growing boy," Tip said. "He's going to grow into it. He's gonna get bigger!"
King's older sister, Zonnique Pullins defended him as well about his new veneers. While speaking to "TMZ," she said, "I support whatever my brother wanna do. I feel like people criticize whatever is pretty much, like, kind of foreign. Or is not the normal….. If [King] likes it, I love it."
At the time, King's mom Tiny took to Instagram and "Would like to thank @drmariomontoya for giving @the_next_king10 a #BillionDollarSmile . Had to post slide 2 for the #BigTeethPatrol to show his smile been asf before; they're just white now. Either way, he loves them and that's all that matters!"
https://www.instagram.com/p/CwGQihMOTHE/?img_index=1