Look no further than aisle F2 in the parking lot of Philadelphia Eagles home games for a good time at a tailgate. When you stop by the gameday setup, you'll meet longtime Philadelphia fans like Butch, Leslie, Keith and Brian. Butch has been tailgating at Eagles games for 30 years, Leslie for 20, Brian for 15 and Keith is on about his seventh season at this point.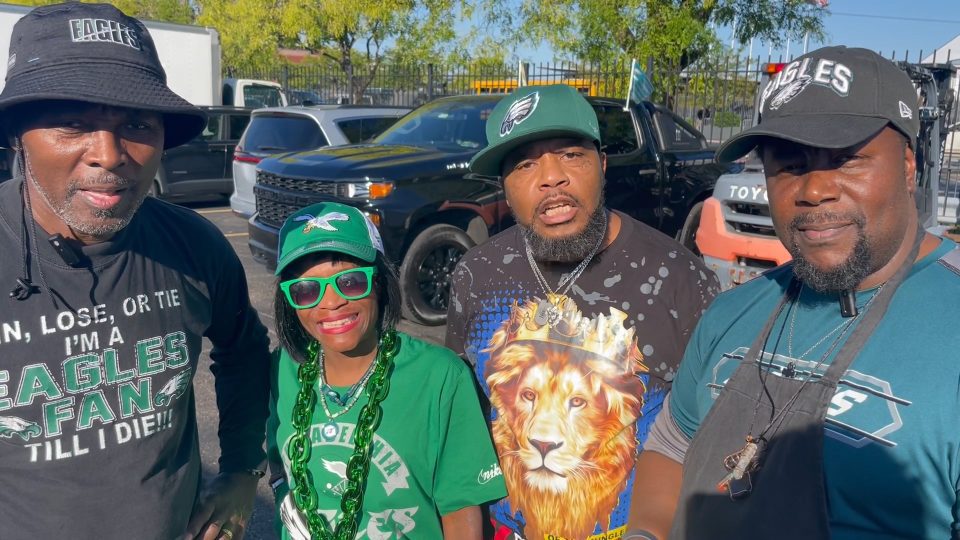 Keith welcomes you to the area and walks you over to his deep fryer to show off his work as a proud cook.
"I've got about 25 pounds of chicken," Brian told rolling out. "I've got about 12 pounds of fish I'm about to cook up. Hamburgers, hot dogs, we've got some meatballs in here, so this is what we do every game. Every home game, this is where we're at. F2."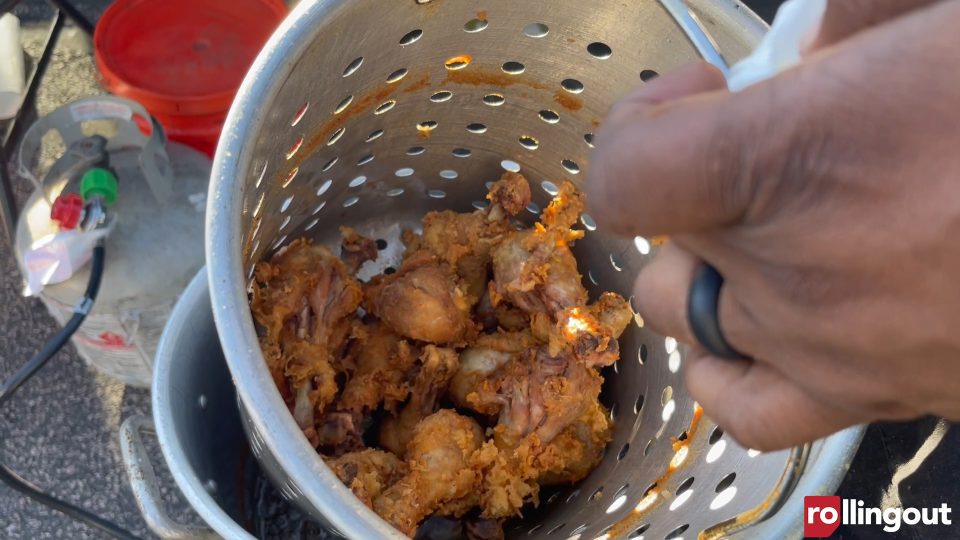 The soundtrack for the party is provided by Jsmooth, a DJ who spins upbeat tunes from R&B classics to contemporary hip-hop hits. With Funkadelic's "Not Just Knee Deep" playing in the background he explains what the Eagles tailgate represents to him. Following in his father's footsteps he's currently in his 11th season spinning for the section.
While Jsmooth is proud of his team having a Black starting quarterback in Jalen Hurts, he's also a fan of new starting running back D'Andre Swift.
Fat Joe and Remy Ma's "All The Way Up" featuring French Montana and Infared or McFadden and Whitehead's "Ain't No Stoppin' Us Now" are two songs the DJ would use to represent the backfield.
"Everything hype, man," Jsmooth told rolling out. "Everything that's positive about this city."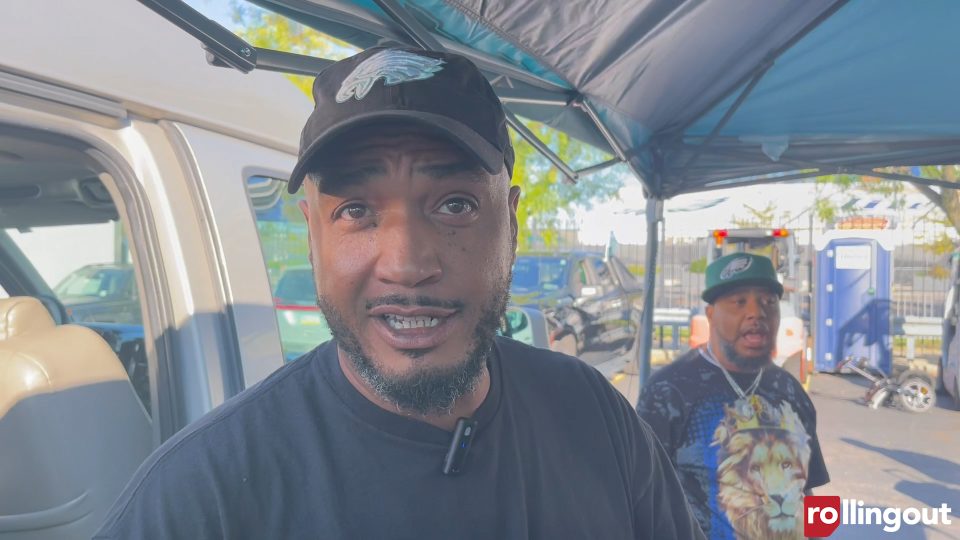 The Eagles are currently 2-0 after a 34-28 win over the Minnesota Vikings. The team returns to the field on Sept. 25 at Tampa Bay for a "Monday Night Football" matchup against the Buccaneers.