Ron T. Young is a conceptual photographer with over 12 years of experience behind the lens. Young has photographed a host of notable subjects including Anita Baker, Ledisi, Robert Glasper, and Kirk Franklin. Young's creative lens is best captured in relaxed environments, allowing the subject to embrace the camera to deliver the best photo. What […]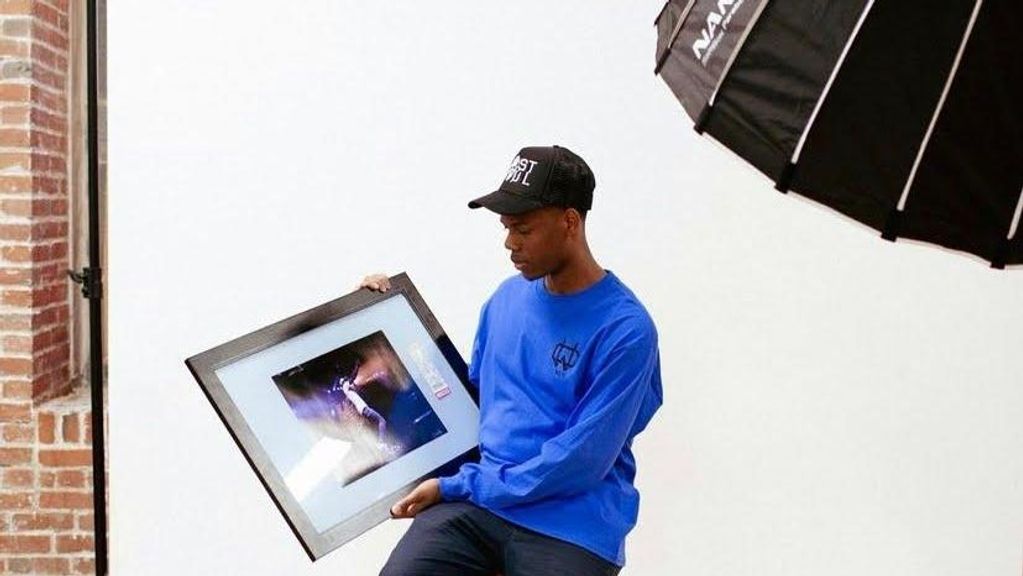 His Immortal Vision Studio provides a space for creators in Philadelphia and beyond. 
The post CJ Wolfe Traded His Basketball Sneakers For A Camera And Creative Studio  appeared first on Zenger News.

Gambino is, still, a mastermind. On the evening of Oct. 31, 2021, Donald Glover changed his profile picture on Twitter and posted a link to the first trailer of FX's "Atlanta" third season. The trailer was the only tweet up on his page, as the creative famously tweets and deletes every couple of months. Glover […]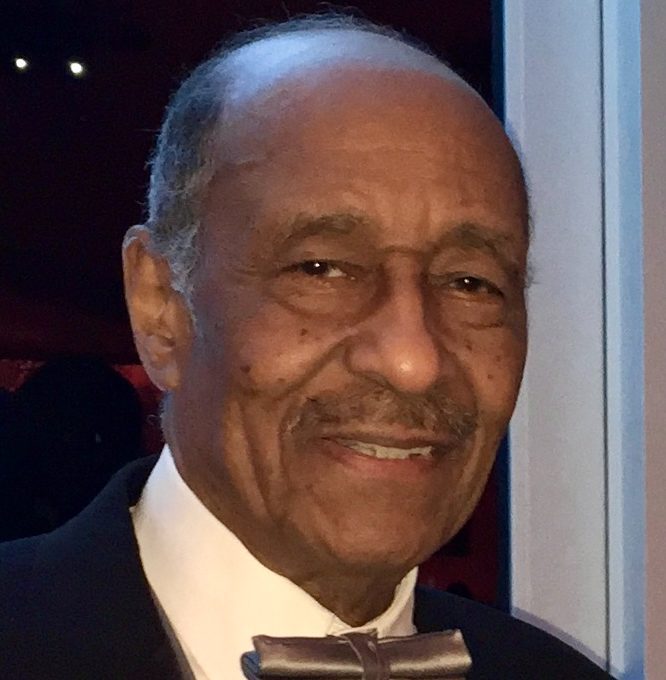 Joe DeBose is a 92-year-old, Jacksonville, Florida native, and Hampton Insitute, graduate. At the 'Home by the Sea," he studied mechanical engineering and after a four-year stint in the U.S. Air Force, he undertook a federal government job in Washington, D.C. where he retired as one of the highest-ranking African-Americans at the bureau. In his […]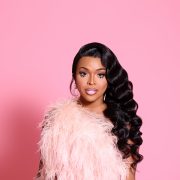 As a child, Kai Tsehay was obsessed with music videos. Her mother, however, would not allow her to spend her idle time watching videos. Instead, she taught Tsehay graphic design, which inspired Tsehay to explore visual arts. Kai Tsehay, born KaiYanna T. Washington, describes herself as a creative entrepreneur and freelance photographer. Originally from Washington, […]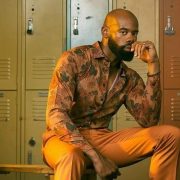 In a short span of seven years, Tailiah Breon has become recognized for her fashion, commercial and editorial photography. As the chief executive officer of Fashion Prodigy LLC, Breon has worked with lifestyle brands such as xoNecole as well as famed photographers like Derek Blanks and is making her mark throughout the industry. A native of […]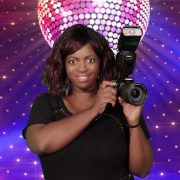 As a professional photographer for over 16 years, Crystal Chatmon has captured beauty through the lens of a camera. Whether it's professional headshots, lifestyle branding, portraits or events, Crystal Chatmon Photography captures special moments. From outdoor, real estate, fashion and maternity to commercial photography, Chatmon's creative lens covers a vast canvas of subject matter. What […]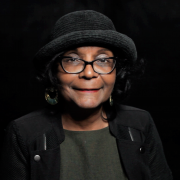 Sheryl Riley Gripper is the founder of Black Women Film Network and BronzeLens Film Festival of Atlanta. Gripper's son, Salah Ananse, is an Atlanta-based DJ, producer, party promoter and event planner. The mother-and-son duo sat down with rolling out to give insight from two generations on why Atlanta is a Black mecca. Atlanta is often referred to as a […]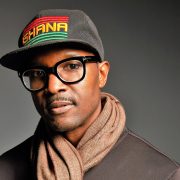 Ric Mathis is an independent filmmaker, producer and author. He garnered attention as the executive director of the documentary Black Friday: What Legacy Will You Leave? The growing film series of the same name explores African Americans' ability to acquire wealth by way of circulation in Black communities. Rolling out sat down with Mathis to […]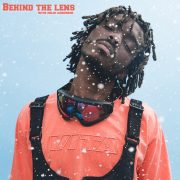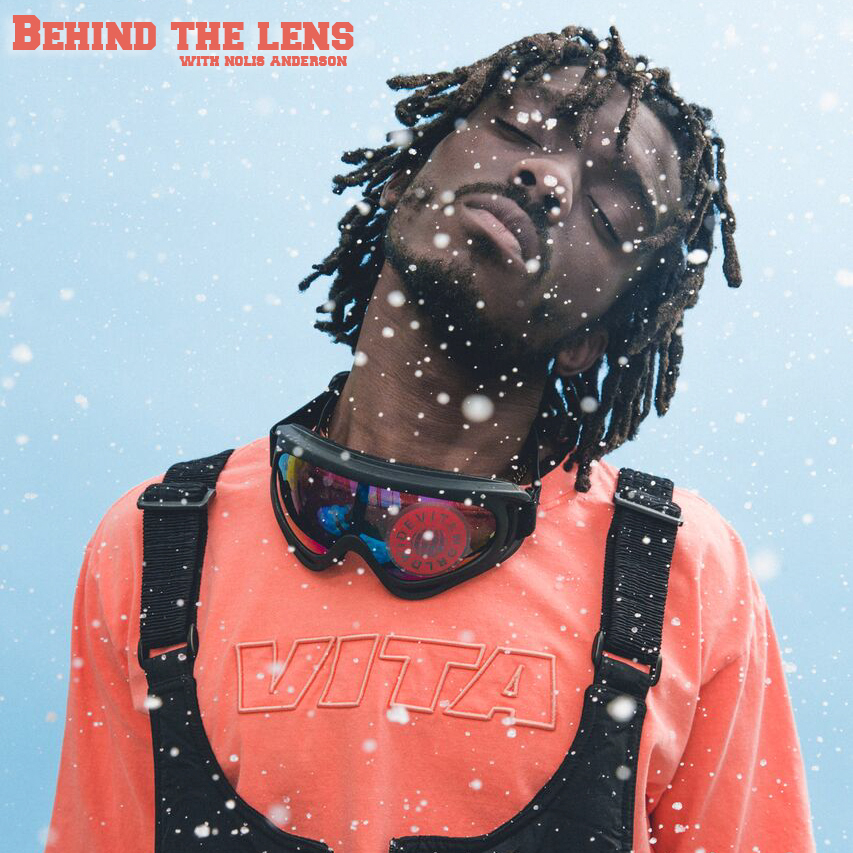 Nolis Anderson is a self-taught portrait and lifestyle photographer based in Chicago. This talented creative serves as the focus of this week's Behind the Lens feature. On a scale of 1-10, how close are you to reaching your maximum potential as an artist (with 10 being the highest). Four, I still have a very long […]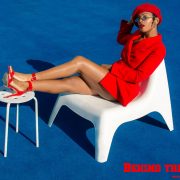 Jasmine Durhal, also known as, JASSIEUO, is a conceptual fashion-beauty photographer creating bold influential work based in Los Angeles. She serves as the focus of this week's Behind the Lens feature. On a scale of 1-10, how close are you to reaching your maximum potential as an artist (with 10 being the highest). On a […]
Frank Have Mercy is a Los Angeles-based designer, author, photographer, musician and film director. At first look, it's apparent that every piece of art created by him is derived from the mind of someone who both knows and understands their creative voice. He serves as the focus of this week's Behind the Lens feature. On […]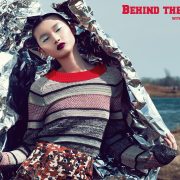 Chrisean Rose is a fashion, editorial and portraiture photographer, who utilizes a minimalistic style that often centers around nostalgic themes. He serves as the focus of our weekly Behind the Lens feature. On a scale of 1 to 10, how close are you to reaching your maximum potential as an artist (with 10 being the […]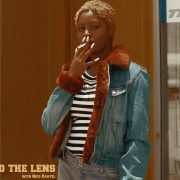 As a photographer, Nico Kartel describes himself as a minimalist and a naturalist. "I don't like huge productions and unnecessarily added things when it comes to my shoots. I just need the subject, my team and the environment," he shared. Such a bold and self-assured proclamation inspired us to delve deeper into this talented photographer's […]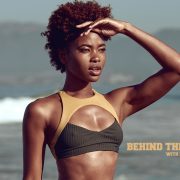 Marcus Ezell is a fashion and beauty photographer who pays homage to the greats, while tirelessly working to carve out his own niche within a competitive industry. He serves as the focus of our weekly "Behind The Lens" feature. On a scale of 1 to 10, how close are you to reaching your maximum potential as […]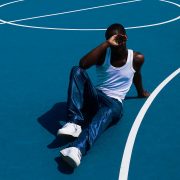 Yannis Davy Guibinga is a talented photographer exploring the diversity of identities and cultures on the African continent and its diaspora through visual storytelling. The Montreal-based artist serves as the focus of our weekly "Behind The Lens" feature. On a scale from 1 to 10, how close are you to reaching your maximum potential as […]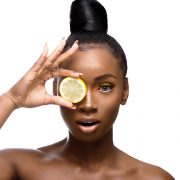 Rolling out spotlights beauty, portrait and fashion photographer Elle Yancy for our weekly "Behind The Lens" feature. On a scale of 1 to 10, how close are you to reaching your maximum potential as an artist (with 10 being the highest).  On a scale of 1 to 10, I'd rate myself a solid 3.5 to reaching […]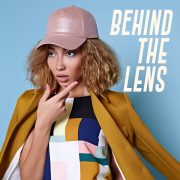 Rolling out spotlights Chicago-based photographer Charles Thomas for our weekly Behind The Lens feature. Give me a tweet length description of who you are as a photographer.  I believe I am more of a visual artist who uses different forms of art to express my creativity. On a scale of 1-10, how close are you to […]
When it comes to event planning, there aren't many companies better equipped to create a one-of-a-kind experience than KB Creative Group. Operated by Khaleel Garcia, who serves as producer, and Bernard Love, who serves as creative director, the Atlanta-based production and special event coordination team specializes in artistic and creative direction. The company does work for […]
While doctors are trying to rid patients of diabetes, Google is attempting to make checking glucose levels a little easier for diabetics. The old finger prick method may be a thing of the past in the next few years. Google has announced that the are working on an electronic contact lenses that will monitor the […]