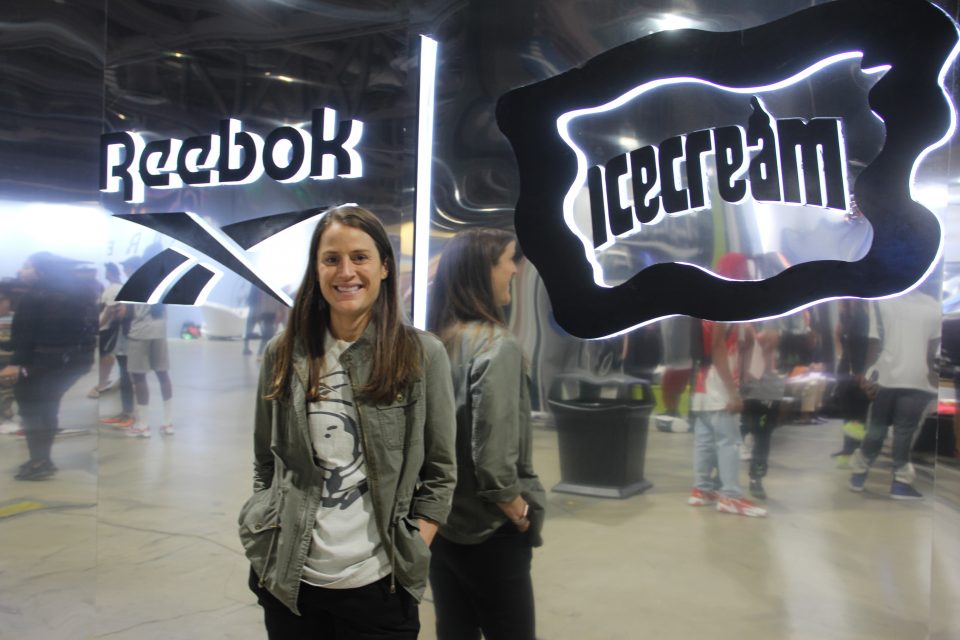 Reebok recently revived its partnership with music producer and artist Pharrell.
During this year's ComplexCon, Reebok and Pharrell presented the label BBC ICECREAM and released four exclusive sneakers: the Answer V, the BB4000 Low, the BB4600 Hi, and the Zig Kinetica.
Along with the exclusive sneakers, Reebok also released an apparel collection that includes shirts, hoodies and sweatpants with Pharrell's Billionaire Boys Club branding,
Whitney Parks, senior manager of U.S. integrated marketing at Reebok, shared her thoughts on the partnership with Pharrell and BBC.
The BBC ICECREAM sneaker was a huge success in the mid-2000s. Why was it important for Reebok to revisit this brand?
We're really excited about our collaboration with BBC. We really tried to build the two brands together, Reebok and BBC, and let both of them shine in their own way while remaining authentic.
What reaction are you hoping to see consumers regarding this relationship?
I want them to walk away and think, like, "Wow, Reebok is really cool," and to want to come back and experience Reebook. If we don't change their minds now, maybe we will later.
How would you like Reebok to be viewed in terms of urban culture?
We just want them to know that we're authentic to the culture, and we want to give people a platform to be who they are.