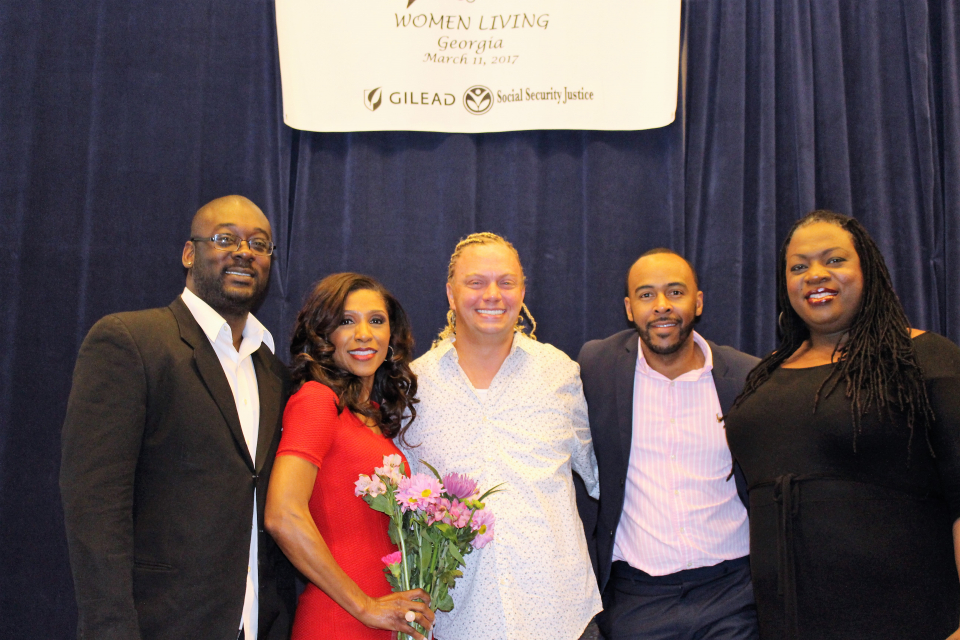 In observance of National Women and Girls HIV/AIDS Awareness Day, the National HIV/AIDS Disability Project hosted a free, one-day conference for women throughout Georgia living with HIV/AIDS. The Women Living Conference provided support, education, resource consultants, entertainment and fun. Many of the women in attendance live in fear of their family and friends finding out about their status. The event also acts as a refuge for these women.
Dr. Jackie from Bravo TV's "Married to Medicine" ignited the room as she kicked off the day with words of inspiration, encouragement and her personal story of tragedy. Dr. Jackie, a two-time breast cancer survivor, spoke about how she dealt with breast cancer and discovering she's unable to have children. Despite how traumatizing the storm may be, Dr. Jackie shared, "Don't be ashamed of what you are going through." She went on to say, "Each day is an opportunity to win or learn, …"
Other special guests at the event included Tori Cooper of the WILLOW Intervention; Tia Thames Francis, co-founder IDentity3; Angie Walston; Freda Jones, and El Gray.
The purpose of the Women Living Conference was to bring awareness to the plight of people and women living with HIV in Georgia. Homelessness is closely tied to treatment and prevention of HIV. According to the coordinator, Joshua Moore, from the National HIV/AIDS Disability Project, "People living with HIV in Georgia, the lack of housing is horrible." Data shows that there are no programs in the state that provide housing for people with HIV if they have no income. Moore went on to say, "It is shocking the lack of transitional housing considering the [HIV] epidemic in Georgia. We know that people living with HIV without adequate housing (and a place to store medications)  are very unlikely to take their medications."
See pictures from the event below.