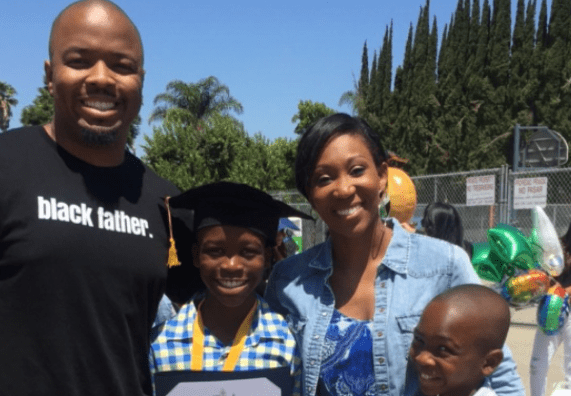 KevOnStage talks balancing fatherhood, comedy, and being a viral sensation
KevOnStage had to figure out a way to balance fatherhood, family life, and his dreams of being a comedian. After initially moving to Los Angeles in 2013, KevOnStage needed a way to present his comedy in a timely manner. So instead of working the comedy club scene every night, he decided to use social media to spread his comedy. KevOnStage soon became a viral sensation.
He has since used his comedy to appear on All Def Digital sketches and has a podcast called "Love Hour."
KevOnStage recently shared how he's balancing fatherhood, comedy, and being a viral sensation
Let's talk about how you got your start in comedy. How were you promoting yourself before social media? 
I started doing comedy in church and then I did comedy in college. I had a job at the bank, but I got fired. I decided to move to L.A. in March of 2013 to pursue comedy seriously.
How did you use social media to get your comedy out there?
When I moved to L.A., my wife preferred that I didn't perform on stage every night. My kids were very young, 6 and 4 at the time. Social media was better for me to get my content out there because I could work from home and build a fan base all over the world.
When It comes to YouTube and Instagram, how do you promote yourself?
They way I see it, I'm on my phone all day like everybody else. If I see something that draws my eye, I make a video about it. If I post it, I'll give my opinion on it and throw in a joke.
What's your take on the male rompers that are taking over the summer?
Well, I made a video about male rompers. I said I wouldn't wear them for three reasons: 1) My wife wears them. 2) I don't want to be asking her, "where is my romper?" And lastly, you have to get naked to use the bathroom and I'm just not with that [laughs].
What has it been like to work with All Def Digital and Russell Simmons?
We just want to be the urban outlet for comedy. Back when we first started doing Instagram videos, we could only be 15 seconds long. Now it's a minute. What I think is amazing about our company is that we are always growing through social media.