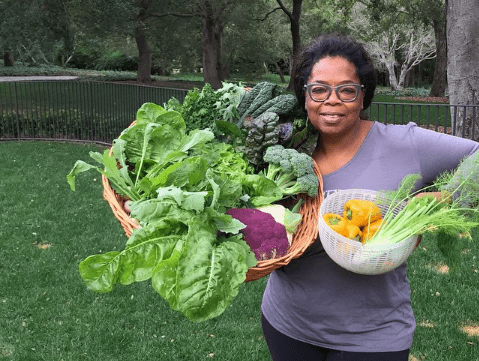 Oprah Winfrey has been vocal about struggling with her weight for the majority of her life but now says she has discovered the point isn't simply to gain a slimmer figure, but to obtain a healthier lifestyle.
The media mogul shared her lessons in Weight Watchers magazine after successfully shedding 42 pounds since she started the rigorous program. This marks Winfrey's first time appearing on the cover.
"She is very open and very open about her journey on Weight Watchers," Theresa DiMasi, the magazine's editor in chief, told ABC News.
Winfrey expressed having a clear intention on her goal is what helped lose pounds and believes that mindset will, in fact, motivate others to do the same. She also mentioned the key is not to think about the numbers as much as getting your body right internally.
"Intention is the most powerful principle that rules my world," she told the magazine. "I do nothing without first thinking about why I'm doing it. What is the real motivation?
"The fullness of life, the fullness of being, the self-acceptance, I'd never done that beforeI'd always beaten myself up because I was tied to a number."
Although Winfrey feels she's on the right track she definitely admits to having her setbacks. She eats what she wants but does so in moderation.
"At this point, I'm wise enough to know that there's no such thing as failure. It's all here to teach me," she said. "I don't look at this as a diet; I see it as a plan for life."