President Donald Trump sent America into a state of shock and uproar this past weekend when he signed a shocking executive order that banned many Middle Eastern immigrants from entering the U.S., forcing thousands to be separated from families, jobs and new lives here in America. Of course, the order sent shockwaves throughout the world and officials and citizens across many nations argued that Trump's ban was a violation of basic rights. And while political figures worked to get the ban overturned, celebrities opened up about the ban, too. Most notable were the outcries from Kim Kardashian and Khloe Kardashian.
Yesterday, the Kardashian sisters, who are both of Armenian heritage, went on their social media pages and blasted Trump's executive order, which suspended all entry of refugees for 120 days, barred Syrian refugees indefinitely, and barred entry into the U.S. for 90 days of citizens from seven predominantly Muslim countries: Libya, Somalia, Sudan, Iran, Iraq, Syria, Yemen. The order also banned current green card holders from re-entering the U.S.
In her response to the order, Kim Kardashian posted a screenshot of a CDC fact sheet which reported that Islamic terrorism was a far lesser threat to American citizens than American-on-American crime, which is in direct contrast to the ideas that Trump and his administration have tried to promote about the so-called dangers of Muslim immigrants.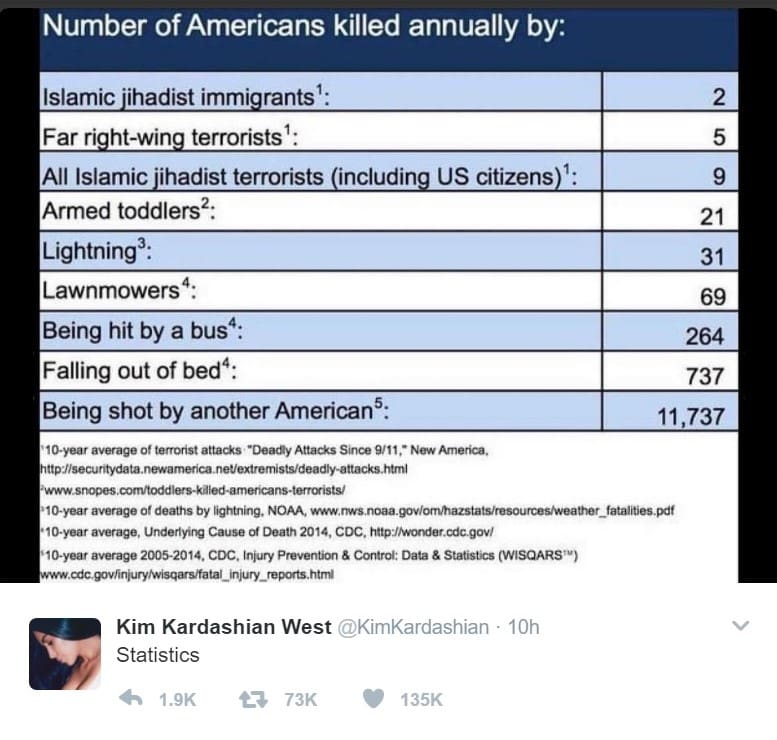 Kim's sister Khloe chimed in on Twitter around the same time and posted about how hurt she was by Trump's immigration ban.
"All of this in the news today breaks my heart," the younger Kardashian wrote.
Thankfully, though, Judge Ann M. Donnelly of the Federal District Court in Brooklyn placed a ruling that blocked a part of Trump's order, which barred the government from deporting some immigrants who were delayed at airports by Trump's order. However, the order fell short of actually letting arrivals into the country or issuing a ruling on exactly how constitutional Trump's order is.
In response to the judge's ruling, the younger Kardashian tweeted: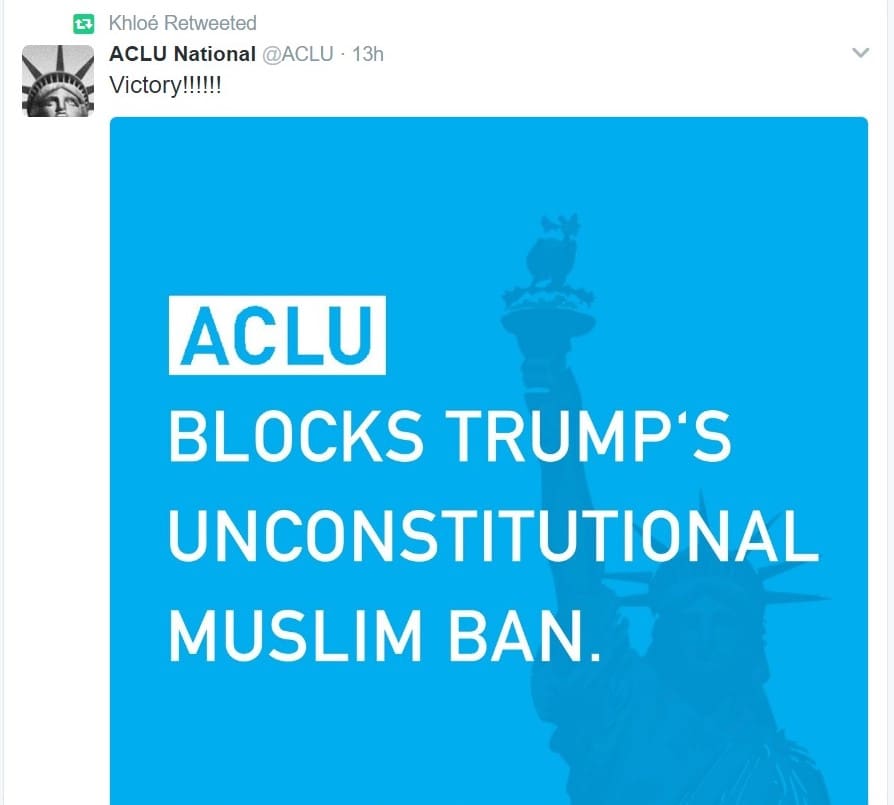 We're happy that the Kardashian sisters used their platforms to support such an urgent and important cause. But let us know what you think of it, as well. Sound off in the comments.