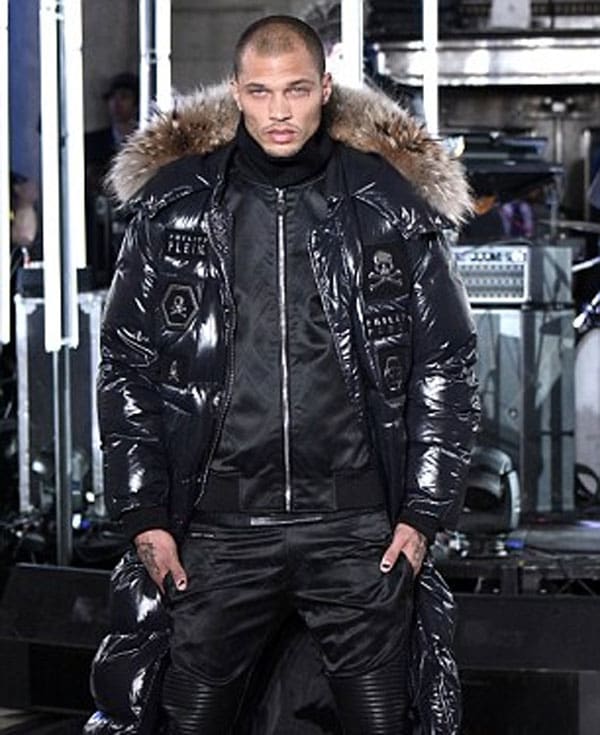 In 2014, convicted felon Jeremy Meeks, 30, caused many women to fall in lust with him. His famous mug shot was placed on the Facebook page of the Stockton Police Department after his arrest on a felony gun charge. Soon, his image went viral as thousands of women declared their admiration of his good looks. Now the felon turned hearthrob has made good on his promise to start a new life and career.
While Meeks was in jail, his good looks and popularity were recognized by White Cross Management and he was signed as a client. He said that he took the time during his incarceration and afterward to take care of his health. "I eat healthily. I do a lot of push-ups, pull-ups, dips, burpees, and I stay very active," he said at the time. Now, almost a year out of prison, he is set to make his mark in the world.
Meeks took his turn as a model on the runway at a New York Fashion Week event. No longer wearing an orange jumpsuit, Meeks was instead clothed in the designs of Philipp Plein. In the audience were celebrities that included Kylie Jenner, Paris Hilton, and Madonna, as Meeks put his good looks on display.
For fans of the now famous model, it should be noted that he is happily married and has three children. Meeks has also indicated that he hopes to have a career in acting as well as modeling.  He is sure to start a wonderful new phase of his life with plenty of positive support. "I've got a lot of support — my family, my friends, and from my fans — I get hundreds and hundreds of letters every month. I'm very thankful for all the support I've been getting," he stated to media in an earlier interview.