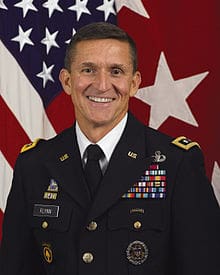 The Trump administration was left reeling over a political scandal that has taken down a top official. Former U.S. Army General Michael Flynn, the country's national security adviser, was forced to resign after it was revealed he spoke with the Russian ambassador about sanctions against the country imposed by former President Barack Obama over Russian interference in U.S. elections. Flynn made the call before Trump was inaugurated president and before Flynn was confirmed as national security adviser. The phone call was considered a violation of the Logan Law, which was established in the year 1799. This law forbids unauthorized citizens from negotiating with foreign governments.
Flynn then briefed other administration officials on the call, including Vice President Mike Pence, who later spread misinformation on television programs. According to multiple sources, when the news of the call was learned, former acting Attorney General Sally Yates, who was later fired by Trump, stated that the call opened a chance for Russia to blackmail Flynn.
The now-disgraced NSA head stated in his resignation letter to President Trump: "Unfortunately, because of the fast pace of events, I inadvertently briefed the Vice President-elect and others with incomplete information regarding my phone calls with the Russian ambassador. I have sincerely apologized to the President and the Vice President, and they have accepted my apology."
The resignation of Flynn from one of the most senior national intelligence positions in the country has once again raised concerns about Trump's business ties to Russia and its president, Vladimir Putin. Before former President Obama left office in December he ordered 35 Russian diplomats to leave the U.S. and closed two Russian compounds. "Russia's cyber activities were intended to influence the election, erode faith in U.S. democratic institutions, sow doubt about the integrity of our electoral process, and undermine confidence in the institutions of the U.S. government. These actions are unacceptable and will not be tolerated," read a White House statement issued at the time.