Key Wane is a Grammy-nominated producer from Detroit. With numerous hit records in his possession (Big Sean "Beware"; Drake "All Me"; Beyonce "Partition"; Big Sean "IDFWU"), Wane has earned recognition from the music industry as one of the top producers in the game right now. Key Wane is a creative force whose sound and catalog is to be reckoned with.
Your roots within music start in the church, which is a landmark on every corner in Detroit. What were some of your earliest recollections of being involved in the musical side of things in church?
I used to go to church every Sunday with my mom and she told me if I wanted take this piano thing seriously, then she could have the choir director give me lessons. So, I started taking lessons a month later. I would meet up with the choir director and he would teach me scales, chords, gospel songs, and a lot of things that the gospel players would do during service Eventually, learning from him for a year and a half and me playing every first Sunday, I started getting lessons from J. Moss who had a piano academy in Southfield. I would go there at least twice a week and we would have recitals at the churches so I would play in those. I learned a lot of dope chords from my church teachers, versus teachers that I had in school or my professors in college. I got a lot of the soul from the city.
What kept you motivated toward honing your craft as a music producer?
I always kept in mind how the soul felt. When my piano teacher would play certain stuff, I would be like man, what chord was that? I use certain church chords in songs too. I tell people all the time, it's so much emotion in Gospel music. I try to include that same emotion in Hip-Hop and R&B songs. When you hear songs I've done such as, "Memories" by Big Sean, it doesn't sound like a gospel record but there's emotion attached to it. Or when you hear the beginning of "Yours and Mine," that Beyonce did with Drake, the piano intro that I played doesn't sound like a gospel song but again, that emotion is ingrained within the song. I always try to transfer the energy that I get from church onto Hip-Hop, R&B and Pop songs.
Big Sean is one of the biggest rappers in the game right now. You've had an important roll in his musical career along with other Detroit artists such as SAYITAINTTONE and Earlly Mac, who also played a key role. Explain some of the early days when you guys were coming up in Detroit.
I met Sean when I was 12. I actually met Sean and SAYITAINTTONE around the same time. Sean was really good friends with my older cousin and my older brother, so they would hang out from time to time. Sean used to come over to the house all the time. So one day, we was in my basement and I played him a beat and he f***** with it. He said if I keep going with the music and keep improving my equipment, then we were going to work together so it's crazy to be in this position 15 years later. I met Earl when I was fresh out of high school. I wanted him to get on a song of mine so I hit him up and we started hanging out in the studio all the time. Him and I actually used to make beats together.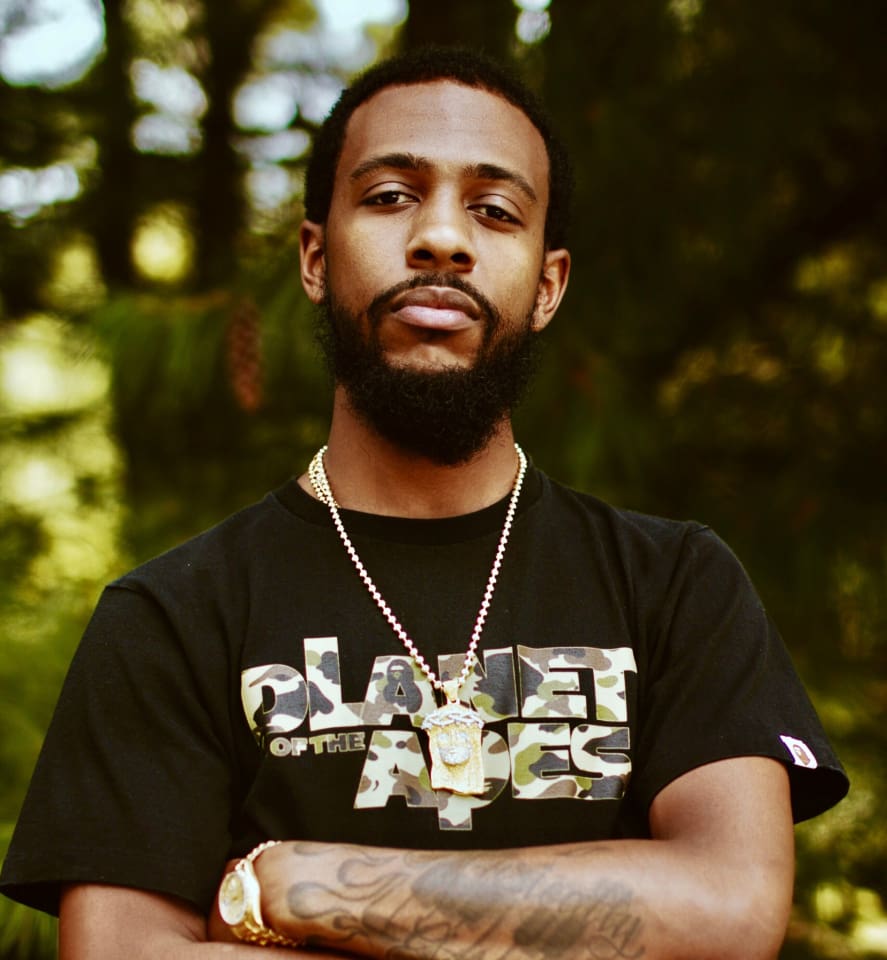 You received your bachelor's from Tennessee State University back in 2012 while churning out hits for Sean, Meek Mill, Tyga, and more. How were you able to balance college, and an emerging career in music production?
The balance came from me simply not sleeping. I would go to class at 8:00 in the morning, go to another class at 10:25 and then at 11:45, have a break in between until 3:00, then from there I would get a bite to eat, then go to the crib and make beats. I would always be late to class because I would be so into the beats that I was making at the time. While people were doing things on campus, I would go home and make beats from 7:00 at night until 3:00 in the morning. I really replaced the lack of sleep with working on music.
Teddy Riley is one of the greatest music producers of all-time. You flipped Guy's "Piece of my Love" to serve as the base for the "Play No Games" record. How has he, along with other producers, impacted your work?
Man… Teddy Riley, Quincy Jones, and Jimmy Jam and Terry Lewis were all big influences for me. Everything that was being done at a time where the sounds was totally different than the sounds being used now was crazy. I loved what was paved before me. It's understood what they were doing and I learned a lot from the older guys. They were building artists, building careers, writing songs, and just to see how it all has progressed over time makes me want to emulate that too. I will always love that music that was being made in the late '80s, early '90s and I try to involve a lot of those elements into how I do things.
Reason software is a very user-friendly music software. Still, there has to be time put aside in order to learn the nuances of the program. How has Reason helped shape and enhance your production?
Propellerhead is a great company who've constantly showed me love over the years. I talk to them via phone or email and they send me all the new software before it comes out. I f*** with Reason just because it was given to me at the studio back in 2008 and I didn't know how to use it, but I just kept working with it and realized how good it was. People would ask me about what sounds I would use to make certain songs, and they would be in disbelief when I told them that I used stock sounds. Much of the stuff I do comes from stock sounds. With Reason, I know what to do, where to go to, and what to click on just like someone else would know how to use any other program that they might be using. The quality of  Reason is just different.
Big Sean's fourth studio album, I Decided, is currently the number one album in the country. You've worked on all of his projects, whether they've been mixtapes or actual albums. How has Sean improved as an artist? 
To see Sean's growth from high school back in 2005 to now in 2017, and it being a continuous push towards greatness is exciting. His debut project, Finally Famous came out when I was in college and he included me on that, which I appreciate. Follow that up with the Detroit mixtape which was another step. Then Hall of Fame, Dark Sky Paradise, and now I Decided. I'm just super proud of him because it's been nothing but teamwork and progression over the years. For me, being a 16-year-old, not knowing much about music, to being 26 and still doing what God called me to do and him also doing the same thing is amazing. It's an exciting thing to still be working God's will.
You just released The Best of Key Wane, Vol. 1 (2008-2012), and a singled titled "2006." Will you release more self-inspired projects in the near future?
Well, when I dropped The Best of Key Wane, Vol. 1 (2008-2012), that was just my way of letting people know about my growth as a producer. I'm a very low-key kind of guy but I've been fortunate enough to be blessed for a very long time and it's just my way of recognizing how far I've came. The Lord could have stopped his blessings at one song but he gave me more than one. I'm going to do a Vol. 2 a couple of years from now that will showcase my work from 2013-2016, so stay tuned for that.