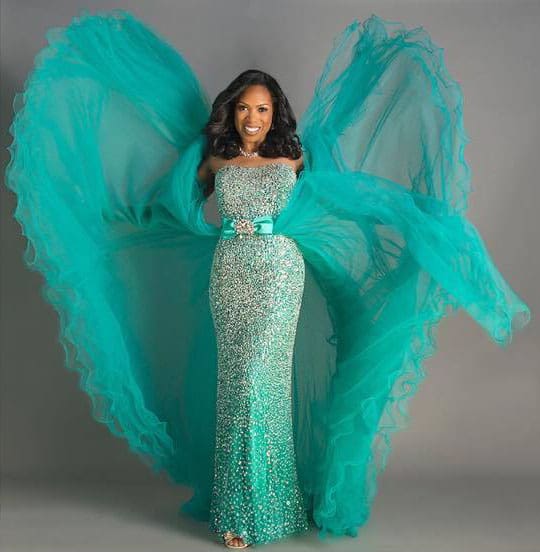 What is your husband's name?
My husband's name is David Reed.
What church do you preside at as the first lady?
Reed's Temple Church of God In Christ, 1300 N. Broad Street, Griffith, Indiana 46319
How many years have you had that title? 
This year will be 10 years for me as the first lady.
Do you preach along with your husband?
Yes, I also preach. Sometimes, I preach on Sunday morning; sometimes, during our midweek service on Thursday nights, and I teach Bible class to the teens and young adults on Tuesday nights. I also welcome our visitors each Sunday. I also go on speaking engagements at various churches.
Does it seem like you are a pastor along with him?  
No. I do not feel like I am the pastor along with my husband. I assist him in any way that I can, but I don't feel a need to share that title or responsibility.
What does it mean to be a first lady to you?
I'm technically the first lady because I'm married to the pastor, but it's not a position that should be taken lightly. In my opinion, it is a position that requires patience, understanding, listening and non-judgmental communication skills, serious prayer life, smiling, volunteering and, last but not least, support. It is important that we encourage him when he's discouraged, make sure his wardrobe is in tact, give constructive criticism, not be the jealous type and know how to balance being a first lady and simply a wife. You really have to know how to flow from the natural to the spiritual and vice versa. You have to have balance, because in addition to being a first lady/wife, some of us are mothers, career women and students. While it is an honor to be deemed as the first lady, it is imperative to remain humble. I feel that it is my job to step up to the plate and do whatever is necessary for the upbuilding of God's kingdom and the church. Yes, you will see me dressed nice, but I'm the same person who will go and clean the women's restroom. Since there is no first lady heaven and we're all trying to see Jesus, I think we have to treat each other with dignity and respect regardless of what title is or isn't in front of or behind our names. If we loved each other the way Christ loved us, this world would be a much better place.
What is the most challenging part of being a first lady?
The most challenging part of being a first lady is not having as much alone time with my husband as I would like. Of course, I know what he is doing is an awesome thing spiritually, but sometimes I wish we had more time together.
What is the best part of being a first lady?
The best part of being a first lady is seeing how all the hard work, prayers, counseling and sacrifice pay off. I love when people come into my office and they testify how God turned a situation around that we've been praying about, how unsaved spouses, other loved ones find God. I love to hear about people going back to get their diplomas or degrees. I love to hear when people tell me about a diagnosis from the doctor. then they tell how God healed them. I love the fact that my title allows me to get up close and personal with individuals to help encourage them to make their lives better naturally and spiritually.
Did you ever think you would become who you are today?
I can't say that I predicted ever becoming a first lady, but at the same time, it's not very shocking. I'm a P.K. (pastor's kid) and my mom is also a first lady. The unconditional love and giving heart that I have for people goes right along with this position. God gives us all the tools we need in order to be successful in what He has called us to do.
How do you balance church and home life?
I balance church and home life by doing other things outside of church. I have a unique floral business called Lady I Chatting Buds. I can write words or put pictures on real live flowers. I am a member of SAG/AFTRA and I still do some modeling/acting from time to time. I led a song in the movie Sister Act 2 and I've done a lot of commercials. I'm also the mother of an 18-year-old, who is in her third year of college.
What is your advice to future first ladies or those who are already serving in that capacity?
I'd like to tell future first ladies that being the first lady often times means you're last. The position looks quite glamorous and yes it comes with a lot of perks, but it definitely requires a lot of sacrificing and giving of one's self. You represent your husband as well as the church. Having a great attitude and knowing when and when not to speak is key. It is awesome to be chosen as first lady and with the help of the Lord, you can make a real difference in the lives of many. Remember, much is given, much is required. Be the best first lady you can be. You can do it.