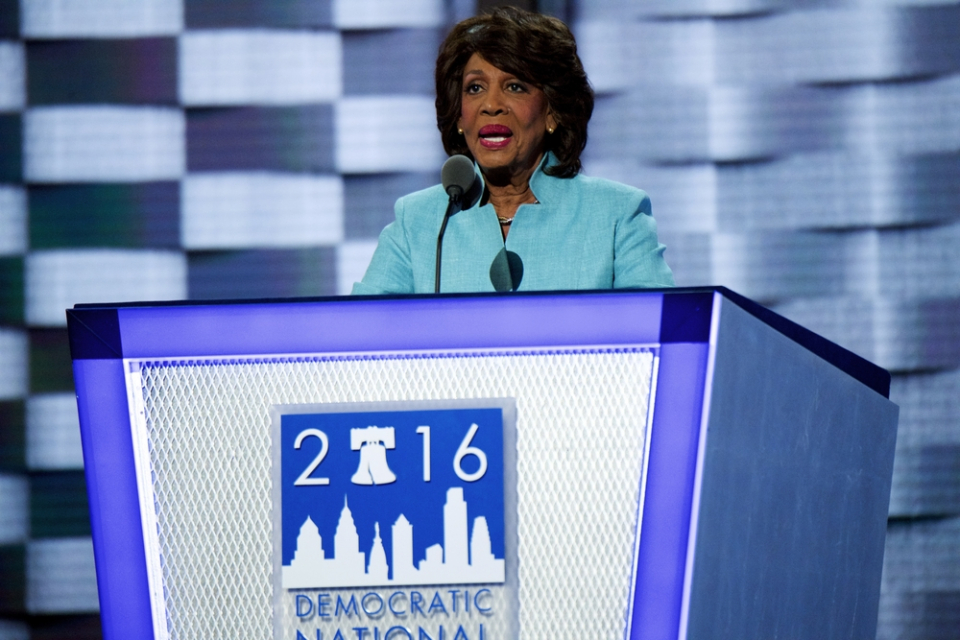 Bill O'Reilly has a history of spewing racist views and making disparaging remarks. The Fox News pundit continued with his antics during a televised segment where he mocked Rep. Maxine Waters.
Waters was making a speech when O'Reilly chimed in, "I didn't hear a word she said. I was looking at the James Brown wig." Several other white commentators laughed at the joke. One female commentator, Ainsley Earhardt, stopped O'Reilly by saying, "I've got to defend her on that. You can't go after a woman's looks."
This is just the another example of O'Reilly's televised racism. He once said Trump would have a hard time helping Blacks because they are "ill-educated and have tattoos on their foreheads." He once called Black Lives Matters "violent" and said the group is "killing America." He once referred to Morehouse College professor  Marc Lamont Hill as a "drug dealer." And he also told Martin Luther King III that young Black girls should wear, "Don't Get Pregnant at 14 T-shirts."
O'Reilly caters to the White racist male who doesn't think that he is racist. He even claimed in his book that he wasn't racist and doesn't know anyone who is racist.
Fox News should finally take a stand against O'Reilly and his divisive language. Although racism will always play a key role in the fabric of America, they shouldn't be allowed to have such an important platform.
Here is how others have responded on social media.
Bill O'Reilly made an unnecessary comment about Maxine Waters, but I didn't hear a word he said; I was looking at the racist pig.

— Rich Goeckel (@RichGoeckel) March 28, 2017
Bill O'Reilly lost custody of his kids due to a domestic violence issue, but he thinks he is above black congresswoman Maxine Waters? NOPE.

— Kaivan Shroff (@KaivanShroff) March 28, 2017
Well I can't listen to Bill O'Reilly as I can only picture him dragging his wife down the stairs by her neck as their kids look on.
So there

— _steegs (@_steegs) March 28, 2017