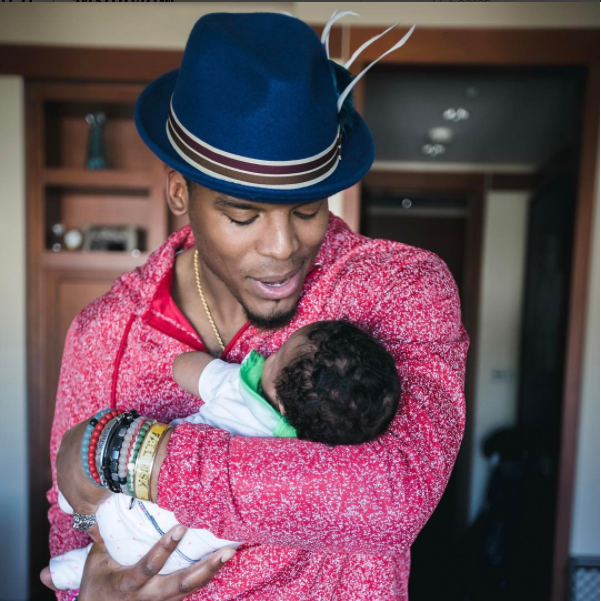 Over the weekend, Cam Newton announced the name of his newborn daughter. On his Instagram the NFL quarterback introduced us to Sovereign-Dior Cambella Newton. In an effort to decipher his signature font, he writes: "Everything, Sovereign Dior Cambella Newton – #Love #ShineThrutheShade #ForAllTheConfusion #Heartbreaker."
Newton, 27, and girlfriend, Kia Proctor, also have a son together. Chosen was born on December 24, 2015.
While Newton decided not to name Chosen a junior so he wouldn't have to grow up with added pressure, Sovereign-Dior's middle name, Cambella, is partially his first name.