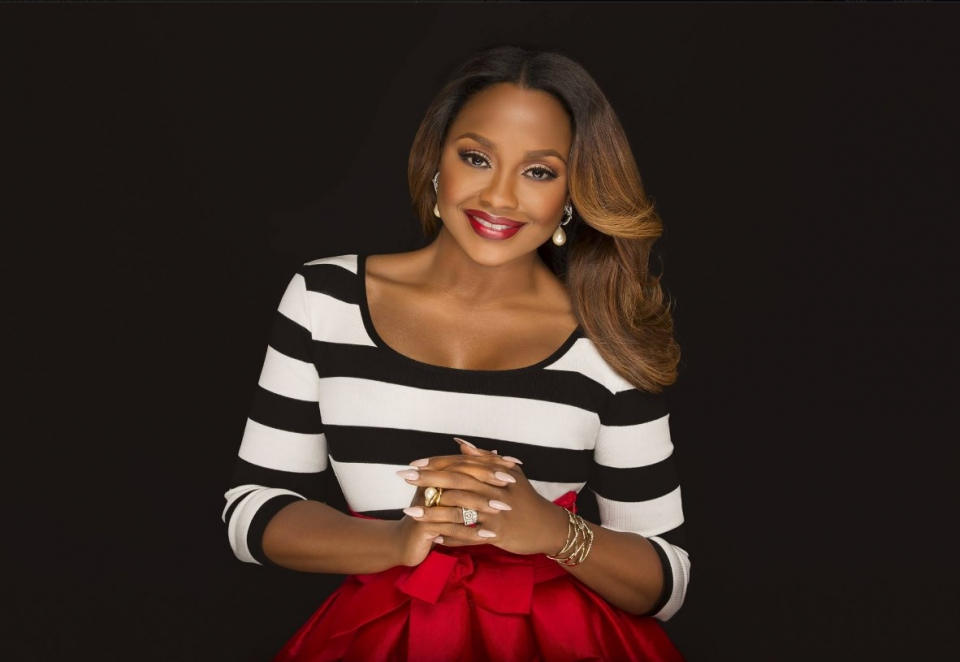 Phaedra Parks has been an integral part of "The Real Housewives of Atlanta" franchise for many years now and with the show having recently wrapped up it's 9th season, fans expected that Parks would be returning for the series' upcoming 10th season. However, reports have recently begun claiming that Parks was allegedly fired from "RHOA."
As fans of the show know, the ladies of "RHOA" recently came together one last time for season nine to film what many are calling an extremely dramatic and tear-filled season reunion of the show. Now, insiders have claimed for many seasons that cast members aren't sure who's going to be asked back to the show until after the reunion special is filmed. Well, according to Lovebscott.com, sources say Parks didn't receive an offer to renew her contract.
"Everyone was given their renewal papers last week and Phaedra didn't get hers. She got caught in so many treacherous lies this season that even the producers (including Andy Cohen) have had enough. She even brought 'fake' divorce papers to the reunion to prove a point. No one knows whether she's telling the truth about anything anymore," said the source.
According to the source, the reason Parks isn't being asked back is because she was caught in a number of lies during this season of the show, including the rumor that her former friend, Kandi Burruss, has had lesbian affairs with cast mates and tried to date rape fellow cast mate Porsha Williams. The sources say that Parks is blaming noted reality show producer Carlos King for the rumors she started on the show. Reportedly, King will not be back on the show next season either.
Since news of Parks' alleged firing hit the web yesterday, a rep for the reality star has come forward and claimed that the reports are "untrue." However, Parks has noticeably removed all traces of "RHOA" from the profile descriptions on her social media pages.
In related news, sources say that, despite initial rumors, Cynthia Bailey will be back for season 10 of the show. The sources also say that NeNe Leakes and Kim Zolciak will be back as well. However, they will not be full-time cast members.
What do you think of the alleged news that Parks has been fired?