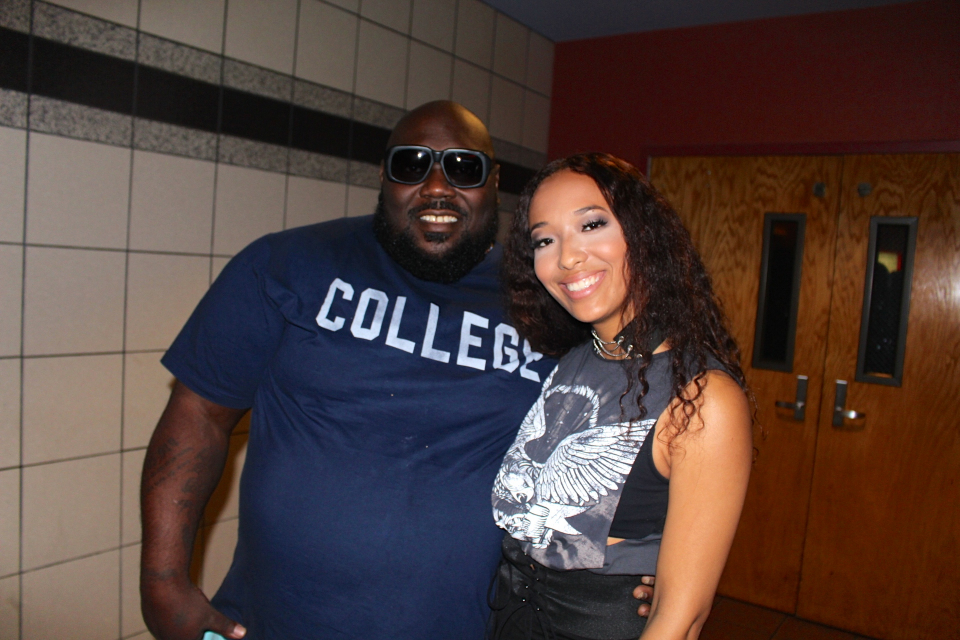 Faizon Love is back on the big screen in Grow House. He's back with the homies Lil Duval and DeRay Davis in the film. And just like his character in the first Friday, he is not playing about his weed nor his money. It was great to see Love's name in the headlines and not ending up with captions on TMZ. Davis and Duval are also hilarious comedians who also act and Davis is definitely getting his shine on this year as host of the new hit show "Hip Hop Squares"; but truth be told, Davis has over 49 credits in television and film as an actor.
Kudos to DJ Pooh, the writer of this movie. Pooh was also the co-writer of Friday. He kept us in the same mind frame of Friday but did manage to upgrade the neighborhood and integrate diverse characters then fast forward the scene to 2017 when marijuana became legalized in California. Since this happened, the medical marijuana dispensaries were popping up like McDonald's and Starbucks. In an attempt to help out the economy (and themselves), Lil Duval (Darius) and DeRay Davis (Pat) decided they would grow their own marijuana and disprove the statement "money don't grow on trees."
After getting declined at the bank, they decided to call on the big homie Snoop (played by himself) to fund the project and then hoodwinked Darius' girlfriend into letting them come up on one of her client's rental properties in Bel Air. Now all of the details I left out are what makes this movie one of the funniest films of 2017.
It definitely wasn't surprising to speak to DeRay and find out how passionate he was about getting out and promoting this project. He and Lil Duval were the perfect comedic partners in crime. But the icing on the cake was adding Dr. Doobie (played by actor Malcolm McDowell- "Entourage", "The Mentalist," "Home Alone") to help them become legally certified growers,
The movie screening was supported by Atlanta's influencers and actors: Headkrack ("Rickey Smiley Morning Show"/"Dish Nation"); Pastor Troy (rapper); Tangi Miller (Tyler Perry's Madea's Family Reunion); Amber Parker-Jones (OWN/Tyler Perry's "If Loving You Is Wrong"); Joel Rush (OWN/Tyler Perry's "If Loving You Is Wrong");  (Bravo's "Married to Medicine"); Ferrari Simmons (Streetz 94.5 personality) and more.
See video and photos, after the break.