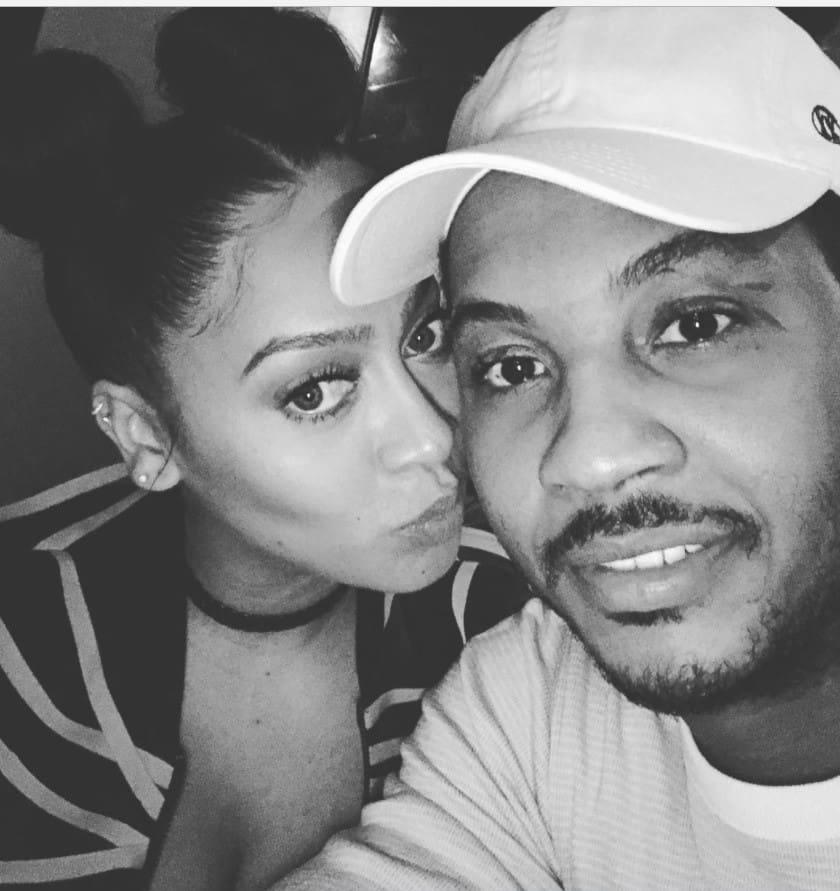 It came as sad and disappointing news earlier this week when sources revealed that Carmelo Anthony and La La Anthony are on the verge of divorce following rumors that Anthony cheated on his wife with another woman. Although infidelity and divorce usually result in major custody battles between celebrity parents, reportedly Anthony and La La are being civil as they come up with a custody agreement for their son, Kiyan.
As previously reported, it was announced earlier this week that the couple has officially separated and that La La has moved out of their family home and taken their 10-year-old son with her. Shortly after news of the split hit the web, more stories surfaced alleging that Anthony was cheating with a New York stripper and that she's pregnant.
Although the stripper story hasn't been confirmed, rumors like that are enough to push any couple into a state of war about their split. But according to the latest reports, La La and Anthony are working hard to make sure their son's life isn't torn apart by their split and they've now worked out a temporary custody agreement.
Sources say that La La and Anthony have agreed that Kiyan will stay with his mother in New York but his NBA star dad absolutely will continue to have open communication with their son and he can spend as much time with Kiyan as he wants.
Sources say that the former couple believes they can work out the details of their split without going through a nasty court battle. However, they will have their lawyers work out the legal details of their split.
The sources also say that La La definitely has issues with Anthony and the way their marriage is ending. However, despite how she personally feels about him, she never questions how seriously Anthony takes his role as a father to their son and she thinks he's a good dad.
And although neither Anthony nor La La has filed divorce papers yet, sources say that the couple's marriage really is over and that it's only a matter of time before they announce their divorce.
Well, what do you think about La La and Anthony's alleged temporary custody agreement? Let us know in the comments.