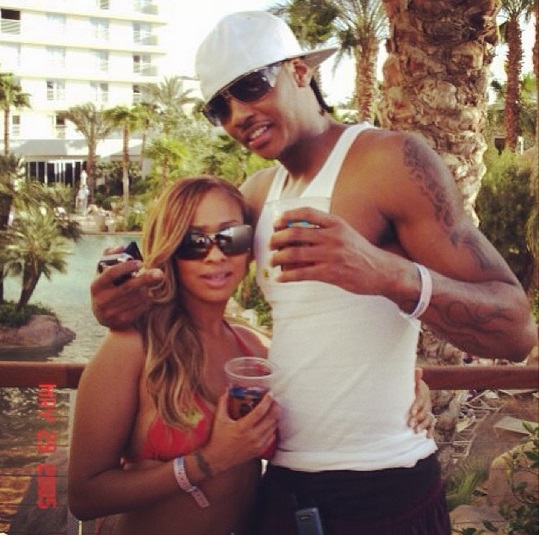 Carmelo Anthony is standing at the precipice of dramatic life changes, if the reports are true. In addition to siring a reported love child with a New York stripper, the exasperated New York Knicks appear desperate to trade the star NBA forward anywhere out of town.
Carmelo Anthony, 32, has been allegedly messing around in his marriage to La La Anthony, 37, this time with a woman who works at a New York gentlemen's club and the mistress let it be known that she is pregnant. This reportedly infuriated wife La La even more than she already was, TMZ reports.
The woman works at a strip club in Manhattan and she is now nearly seven months pregnant with Anthony's child, the report states.
The entertainment blog states the unidentified woman expressed her expectations for Carmelo Anthony to pay for medical expenses and other costs related to the baby. In other words, the woman is seeking barrels of Benjamins, particularly in light of the fact that everyone knows that in 2014 the baller signed a five-year, $124M contract — including more than $22M  per year — to stay in New York.
The publication goes on to state that Carmelo Anthony's infidelity did not destroy the union —  the marriage has been rocky for a while — but it probably helped exacerbate the situation and hasten La La Anthony's exit from their home.
As far as the divorce goes, neither side has filed any papers, but the publication says the chances of any reconciliation is virtually nil.
This is a far cry from their dream meeting 10 years ago, when both were rising stars independent of each other, and their budding romance led to their celebrity-filled wedding seven years ago in 2010. Their union has produced one child, a son, 10-year-old Kiyan Carmelo Anthony.