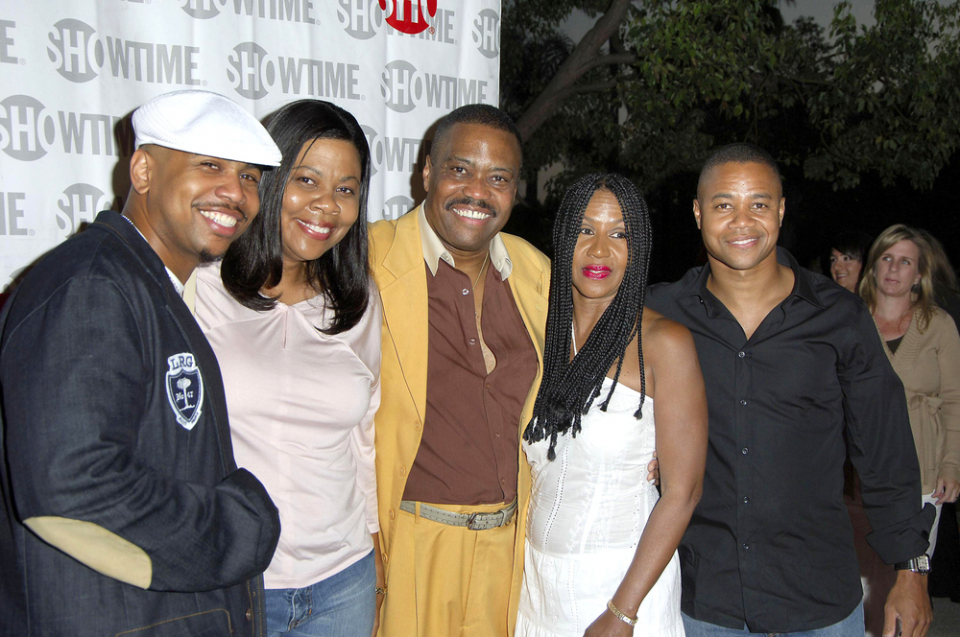 Cuba Gooding Jr. breaks his silence on his father's passing.
Previously reported, Gooding Sr., a popular soul singer in the '70s, died on Thursday, April 20. According to multiple outlets, the singer was found slumped over in his silver Jaguar, which was parked on a street in Woodland Hills, California. While the fire department responded to the scene and attempted CPR, they could not resuscitate him. He was 72.
On Friday, April 21, just one day after his father's passing, Gooding Jr. was spotted on the Toronto set of his new film, Life in a Year. Sporting a bright blue jacket, black pants, and gray sneakers, People reports that the Oscar-winner was spotted with his co-star Jaden Smith and appeared to be in good spirits.
The "American Horror Story" actor, 49, also broke his silence about his father's death, sharing a photo featuring cover art from one of Gooding Sr.'s albums via Instagram, writing, "Eternal."
In case you missed it, earlier this year, Gooding Jr. revealed one of his fondest memories of his father during an episode of "Inside the Actors Studio". "I remember, one of my earliest memories … he would perform at Disneyland, and after his performances, they would close it off to the general public and all the performers' kids would go on the rides as many times as they'd want," Cuba remembered. "He would pull me up on stage with him and make me finish the song because I'd seen him perform all the time. It was a lot of feeling like, 'I come from royalty.'"
Gooding Sr. leaves behind wife and singer Shirley Temple Gooding, and children Cuba, April and Tommy Gooding, also a musician. Our thoughts and prayers continue to go out to the Gooding family. Share your condolences in the comment section below.