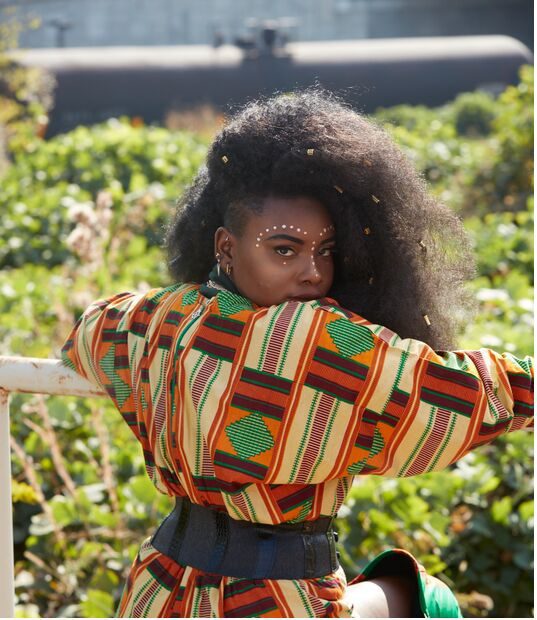 African Americans have always speculated about the cultural differences between African culture and African American culture, especially as it relates to marriage and relationships.  Men have referred to the polygamist cultures in Africa as proof that having more than one woman is in line with the instinctive nature of the Black man. Afro pop artist MARENIKAE is happy to share her Nigerian heritage with fans and even wrote her first single about a conversation she had with her grandmother about her cheating husband.
"In Nigerian culture, often the wife would be expected to make the mistress comfortable. A wife may have to sleep on the floor and allow the mistress to sleep in the bed with her husband. She may also be expected to go draw water for the mistresses bath, etc.," MARENIKAE explains.
Understanding the differences and commonalities between American's view on marriage versus her own Nigerian customs is something MARENIKAE enjoys exploring. While she acknowledges polygamy is widely accepted in her native culture, she insists not everyone embraces the idea. MARENIKAE believes the biggest common thread is the need for women to have their own identity and ability to make their own choices, whatever those choices may be. "In other countries, women don't always have a choice to make their own decisions. Many times the woman is at the mercy of a man," she says.
MARENIKAE fondly recalls her conversation with her grandmother when she learned her grandfather had attempted to bring the mistress into their home and make his wife attend to his concubine. "My grandmother said she locked the mistress and her husband in the closet and got in a boat with her baby and left," MARENIKAE laughs, "there is obviously a lot of my grandmother in me."
Her new single is an ode to women everywhere who have recognized their independence, whether they've been lied to, cheated on or even abused. Her single "Remember" will be available everywhere summer 2017. Hear more of MARENIKAE's views on Nigerian culture, sexism and womanism versus feminism after the jump.