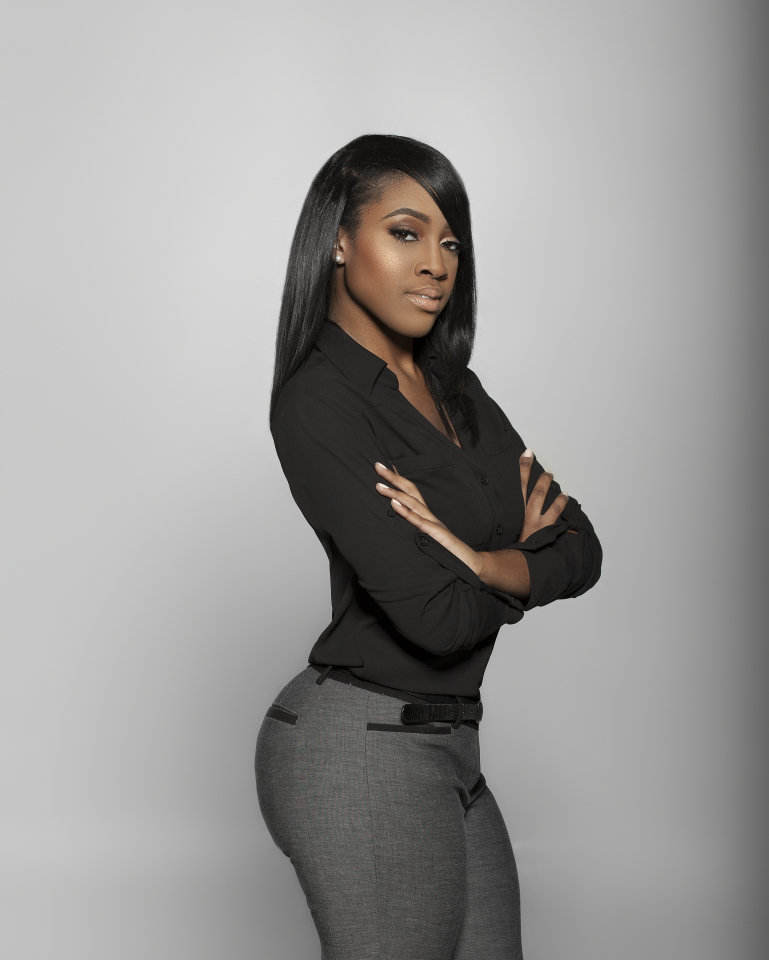 Why did you write this book?
That's a great question. The reason behind me writing Truth is is that I wanted other women who may have felt the way I have when facing disappointment numerous times, and feeling stuck as if you can't move forward. I have friends and family who have asked me; How am I able to move forward from uncomfortable setbacks that I have faced? And they have told me they wouldn't know what to do if they were in my shoes and commended me for my strength and undeniable faith. Truth is will encourage so many women to become the powerful, purpose-driven and fearless women they were called to be and that is why I wrote the book. To help other women that may not have someone like myself in their life to call on, but if they read this book it will have an impact on them in so many ways. That is one of the things I was called to do: be impactful and uplifting.
What's the story behind the title?
I decided to title the book Truth is because I share my random truths through lessons on self-reflection, failed relationships and business ventures, to even overcoming health scares throughout the book. There's courage in transparency and I want women to know that it is powerful to live in truth moment to moment. So many of us forget that we have to accept our own stories first in order to truly accept others as well as walk in purpose. When you live in truth you start seeing your life go to different heights and gives you a sort of freedom that you would not have expected. For me, when I decided to be truthful about certain things I found that I already had the answers to my problems in my face. Literally, I was confronted with a few battles in the past that I felt so drained and depleted from, that I didn't want to move forward in life. The fact that I have never shared my pain or my story with others caused me to hurt for so long. It wasn't until I started being truthful to myself and letting it be known that I was hurting, I needed help, and not being fearful of others perception, is when I truly discovered that there were individuals in my life going through the same thing. That helped me get out of my struggle.
What do you hope readers will glean from reading your book?
I want the readers to understand to never allow past mistakes and setbacks keep them away from their destiny or calling. I hope the readers will take in all the lessons that I share within Truth is and start living a fearless, and fulfilling life, finding purpose in it all.
How long did it take you to write this book?
Wow, it took me three months to write this book and four months of working with an editor to get all my grammatical errors corrected as well create the book cover and interior design. The reason it only took three months to actually write the book is because I used a lot of material from my journals that I have been keeping for many years. It was also very therapeutic writing this book. I found relief those nights writing, which kept me going. There were nights I would start writing at about 9 p.m., not stopping until 7 a.m. in the morning. It was so much pain and hurt I had kept in for so long, that it was easy for me to write for long periods of time.
What was your regimen to complete this book?
My regimen to complete Truth is was writing at night when I got off of work and praying before I wrote. Depending on what I was writing about that night, determined which Pandora station I would listen to. The nights I wrote about overcoming depression and failed business ventures, I listened to the gospel stations. When I wrote about my personal relationships I would typically play the R&B station such as; Kem, Musiq Soulchild, and Luther Vandross.
What affirmations do you repeat to yourself that contribute to your success?
I have to remind myself daily that I am worthy of whatever I envision for myself. I also stand in the mirror and say "Sashe, You are blessed and highly favored and deserve to live a fulfilling, peaceful and joyous and happy life." These affirmations I tell myself when times get hard or when I have my doubts about things working out for the best or if I'm feeling fearful.
What role does technology play in your day-to-day life? How do you utilize it?
I am so glad you asked me that question. A few days ago I was on social media and saw a post that was very touching to my heart. It stated, "Be who you needed to be when you were younger." Those words reminded me of why I go so hard and keep pushing forward. If I could change one thing about the world it would be that all human beings would be the role model they would have needed when times were hard for them. We all have been hurt in some way and that pain has affected us all in different ways. I believe if we become that role model or that voice we needed to overcome sexual abuse, bankruptcy, failed relationships, both business and personal, would have a huge impact on the world.