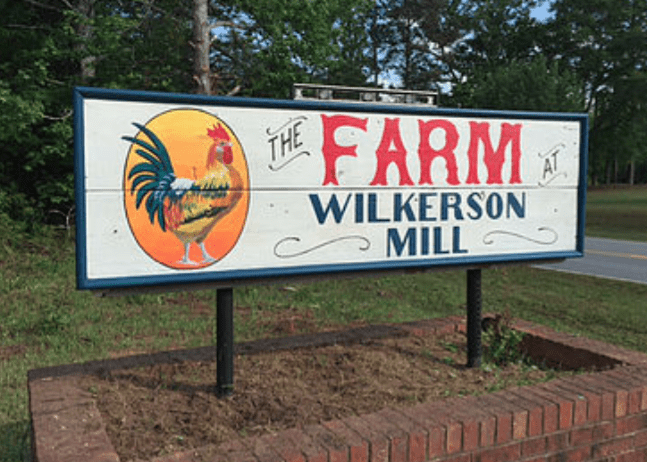 In 2016, the first annual Spring Festival was held at The Farm at Wilkerson Mill just south of the city of Atlanta and was deemed a success. Attendees gathered on the sprawling South Fulton County farm and enjoyed live music, patronizing craft vendors, farm animals, and romped in the ever-popular kid zone.
The event was put together by the Wilkerson Group and Shadeed Abdul-Salaam. Abdul-Salaam, Morehouse Alumni President and scientist, created the event with the intentions to provide a site for education, agriculture, and innovation where the community can flourish.
Spring is a time of rebirth, revival, and full of new possibilities. The Spring Fest is a celebration of all the possibilities within us and in the new City of South Fulton.  Joining Spring Fest this year are the following groups, Scholars from South Fulton schools (Banneker, Creekside, Langston Hughes, and Westlake), local area elementary schools, Montessori, charter schools and non-profits such as The Scott Cares Foundation, Core2Globe and Morehouse Alumni Association Atlanta Chapter. Morehouse Alumni will be hosting all incoming freshman from the Atlanta area.
Abdul-Salaam personally invites, families, local churches, and organizations to come out and enjoy The Farm at Wilkerson Mill where vendors will be selling food and craft goods on-site. The event will feature an organic market and free kid zone with bounce houses, face painting, music and more.
Invited guests include the Mayor of the City of South Fulton, William "Bill Edwards", City Council representatives Naeema Gilyard and Khalid Kamau, CEO The Atlanta Business Journal, and The Scott Cares Foundation. The theme of this year's Spring Fest is Sustainability Our Way.
The second annual Spring Festival will take place at The Farm at Wilkerson Mill on May 13 at 8455 Wilkerson Mill Rd Palmetto, 30268. Contact: 404-750-3736.