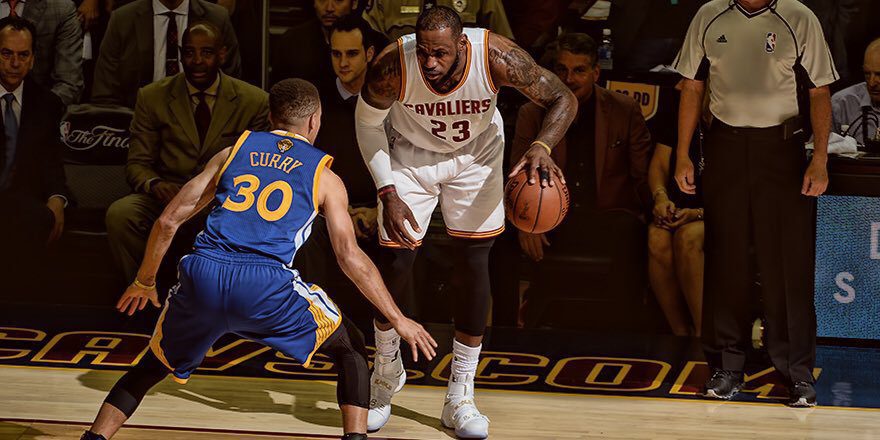 We knew the NBA Finals matchup we were getting last June. A three-peat of the Cleveland Cavaliers and Golden State Warriors. However, all season, games were still played. Tickets and jerseys were sold. Through injuries, losing streaks and typical mid-season over-analyzed drama, the playoffs started in hopes of an entertaining second season before the inevitable championship meeting. Two rounds into the postseason and "entertaining" wouldn't exactly be the word used to describe the games' atmospheres.
"That's not boring; this team continued to fight," Golden State Warriors forward Draymond Green said after his team's second sweep of the playoffs. "I think it was good basketball … I think Cleveland's been playing great basketball, you know? You watch them; it's been amazing. Then you watch the other teams they're playing against? Not so much. That's just my opinion though."
On May 10, the Boston Celtics beat the Washington Wizards 123-101 in Game 5. The average margin of victory for each team has been 18 points every game during a series where only the home team's won. On May 9, the Houston Rockets and San Antonio Spurs didn't make the first field goal of overtime until three minutes into the extra period. Spurs stars Tony Parker and Kawhi Leonard both went down with injuries during the series, although Leonard is expected to be fine for the rest of the year.
The Warriors and Cavaliers each swept through the first two rounds without significant injury. The Pacers series for the Cavaliers included three very close games, while that wasn't exactly the case against the Raptors. The only adversity the Warriors seemed to face was an early second-half deficit on the road in Portland after head coach Steve Kerr announced he'd be out indefinitely due to his back surgery symptoms.
Not to be mistaken, Warriors and Cavaliers should be great for ratings, once again this year. The series honestly still looks like a toss-up and it's the only unpredictable result one can guess in regards to the league. The six-month filler between the beginning of the season and the actual series seems a bit drawn out though.