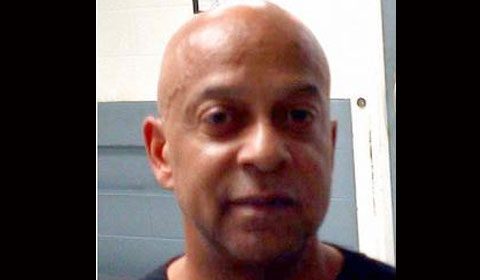 Last weekend shockwaves were sent through the city of Atlanta when DeKalb County Sheriff Jeffrey Mann was allegedly caught in Piedmont Park performing a lewd sex act. An Atlanta police officer reportedly spotted Mann with his penis out and shined his flashlight on him. The officer yelled, "Stop, police" and Mann took off running starting a quarter of a mile foot chase before he finally surrendered to the officer.
Mann was later booked into the Atlanta Detention Center and identified himself as a law enforcement officer. He is facing misdemeanor charges of public indecency and obstruction. In response to the incident, Sheriff Mann stated that it was all a misunderstanding and promised that he would offer an explanation and work with the Atlanta Police Department. However, Georgia governor Nathan Deal has launched a criminal investigation with the Georgia agency that certifies sheriffs in the state. Now Sheriff Mann is protesting the governor's decision, according to his lawyer, Noah Pines.
Pine stated during a press conference this week, "Sheriff Mann is not facing 'criminal charges' as defined by Georgia law; instead, Sheriff Mann was only accused of violating city of Atlanta ordinances … which are not criminal charges."
The committee appointed by the governor must report its findings within 30 days. If Mann is found at fault for his actions, he could be suspended for up to 90 days or even face the possibility of being forced to resign from his position.
Piedmont Park is well-known as a gay cruising spot in the late-night hours. Repeated complaints by citizens and residents who live near the park have resulted in increased foot patrols of the wooded areas where anonymous sexual encounters take place. Sheriff Mann has yet to explain publicly why his penis was exposed and how it is all a big misunderstanding.