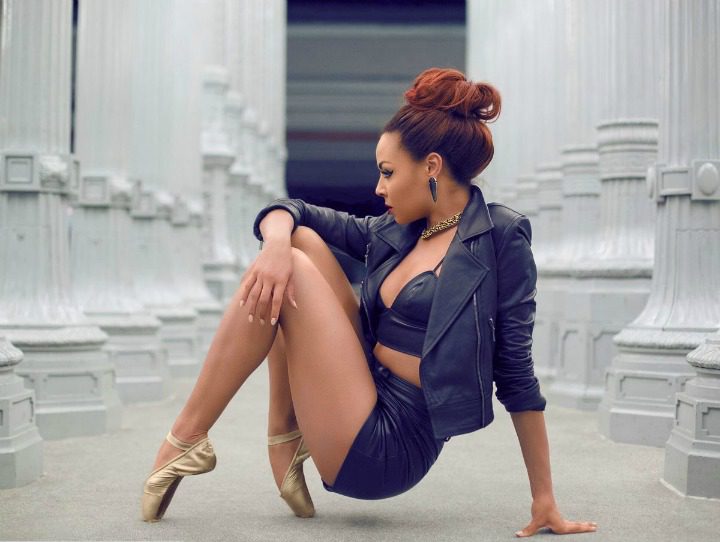 Ashley Everett is internationally known as Beyoncé's lead dancer. From music videos, to concerts, to television appearances, this California beauty has had the pleasure of gracing the stage with Queen B for almost a decade. Everett's performances are so captivating that she's developed quite the following of her own.
Rolling out caught up with her to discuss her future career plans, the harsh realities of working in the industry and how she stays focused.
Check out what she had to say below.
How did you arrive at your career choice? Was this a deliberate decision or a natural evolution?
I'd say it was definitely a natural evolution. I've been dancing my entire life. Since I was 2, I always knew I wanted to be a dancer and make it a career. I'm from a small town in Northern California. Once you get to be one of the best in your studio it stops there. When I was 16, I moved to New York for more training and opportunity. I went to Alvin Ailey and I would train at the Broadway Dance Center. I would be in class all the time and that ended up leading to an audition randomly for Beyoncé. The rest is kind of history.
What kind of emotions were you feeling when you were selected as one of Beyoncé's backup dancers?
I was just a wide-eyed, 17-year-old, hungry dancer. I grew up very disciplined in the ballet world. I would go to school and then go to ballet for five hours and then do my homework at 10 o'clock at night. I have the discipline and the work ethic. Of course, it was a lot, but I was just taking it one day at a time.
For those entering this arena, what skill sets would you say they should consider mastering?
I always say training in as many different things as you can does nothing but help you. It just opens up more doors of opportunity. You don't have to be a crumper and tapper but try it once or twice so that you have that little bit of background. In this industry, [there is] a lot about branding and finding your look, but not losing yourself.
How do you stay at the leading edge of your craft?
I've grown up in this industry under one of the biggest superstars in the world. Watching her grow and develop into the woman that she is today, I've learned from her. You can't do anything but learn from her. She's a workaholic and she's always dropping gems. I just try to create my own brand, stay true to who I am and surround myself with people who genuinely want the best for me. My family keeps me humble.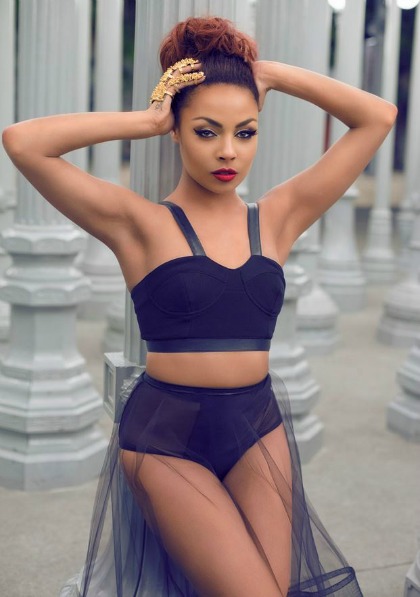 What would you say is the best piece of advice Beyoncé has given you that you would pass on to an aspiring dancer?
As far as dance, one thing that I admire a lot about her when it comes to dance and choreography is that she didn't grow up training in ballet and modern, but she is always willing to learn. That woman is a sponge. She will fly men from Africa just to learn the Tofu Tofu dances just to add it in her "Run the World" video. That's really admirable. She's never settling and I think that's what I've learned from her is that even with her own career, her music choices and her performance choices, she pushes herself to the last limit. You're only as good as your last performance. She is always trying to outdo herself and it's easy to get comfortable.
How do you stay financially afloat as a dancer when you're not on tour with an artist?
The grind never ends. When we get off tour our contract ends and we're wondering where our next check is coming from. A lot of us go back to where we live in L.A., New York, Atlanta and get right back into auditions whether it's trying to get another gig like VH1's "Hit the Floor" or an award show like iHeartRadio. I do some teaching and workshops. That's always something quick, easy and fun. Sometimes in this industry, and this is for anyone, you have to create your own work sometimes. That's why social media has become very popular. There are now people that are making a living off of posting Instagram dance videos.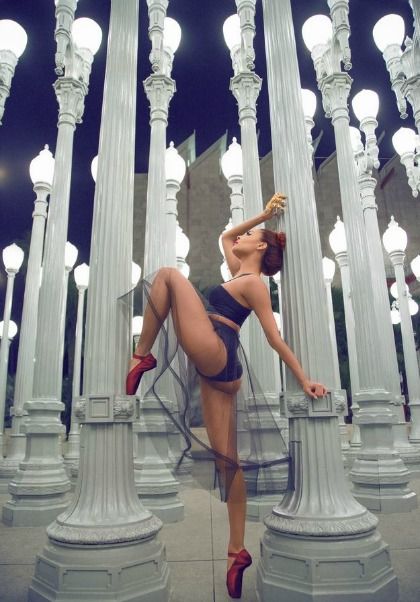 What has been the most humbling moment in your career thus far?
It's always humbling when you just never know if you're going to get asked back or if you have a job. This industry alone is humbling. One tour ends and she might want to switch it up and do all guys or maybe she won't want dancers. I've been with other artists who decided they want to go with all White girls and then there goes my job. That's a normal thing here. You can't take things too personally.
Have you ever faced any kind of racial discrimination at these casting calls?
Absolutely, sometimes you'll go to an audition and they'll just straight up typecast you, which is nice because then they're not wasting your time. Sometimes you're too dark, too light or too short. It's always something.
In the earlier stages of your career, did the harsh criticism negatively impact your self-esteem?
I just learned quickly how to not take things too personally because it's hard hearing that especially getting so many no's before you get that one, big yes. You start feeling hopeless and think maybe this isn't for you or the wrong career choice. I've always told friends and mentees not to take it too personally. It just means that job wasn't for you and that there's something else out there.
Where do you envision you your career five years from now?
I truly could see myself being a judge on one of these big dance shows whether it's "Dancing with the Stars" or "So You Think You Can Dance." I've judged competitions before and I really enjoy it. I like giving my personal experiences and advice back to these younger generations who are trying to be in this industry too. I wouldn't have to break my back anymore and just critique.