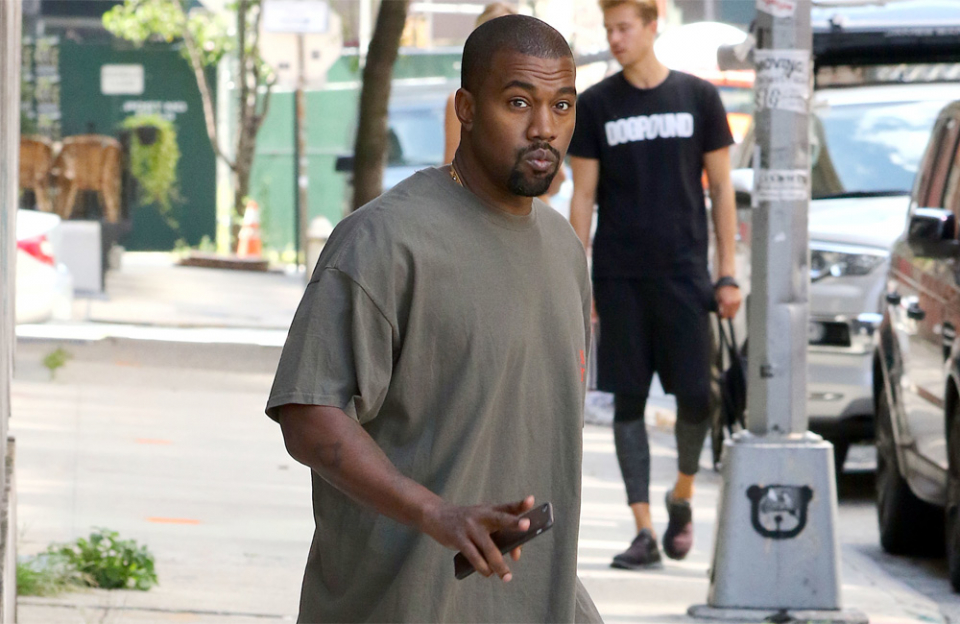 Hip-hop star Chance the Rapper has revealed working with Kanye was "insanity" and the creative genius once hired a magician to help make his stage show magical.
Kanye West employed a magician to figure out how to make him disappear on stage.
Chance the Rapper worked with the Life of Pablo star on his 2016 album and says it was "insanity" because he hired a bunch of creative minds to help make his performances amazing, including a producer from the Lego franchise and a conjurer to give his exit a bang.
Describing what it was like to work with the 39-year-old rapper, the 24-year-old hip-hop star said "Insanity. He's very big on multitasking. We'll have a studio rented out, and he'll bounce between rooms working on different songs, writing for a second or adding or subtracting productions. He'll also put a bunch of people in a room that he thinks might have good ideas and try to see what they come up with. I remember one night we had a lady who produced the 'Lego' film, a bunch of coding people, and a magician all in a room together trying to figure out how they could make him disappear onstage. I don't know if he ever figured that sh*t out!"
Chance was delighted to get in the studio with his fellow Chicago native and said it was incredible to see how the megastar puts his ideas together.
He explained that Kanye, who is famous for going on long rants to fans on Twitter and on stage and once said he would run for president, gives lectures "75 percent" of the time in the studio but it felt "life-affirming" debating with the star.
He added to Teen Vogue, "Twenty-five percent of it is productive ideas flowing and then 75 percent is lectures from Kanye, where he tells you exactly how he views the world–just very straight Kanye honesty that definitely gets your creativity and strong opinions out on the floor. I think it helped me find myself. I'm a young dude from Chicago who grew up with Kanye as my image of hip-hop. Finding your voice in a room where you have to challenge Kanye is scary -but it's also life-affirming."