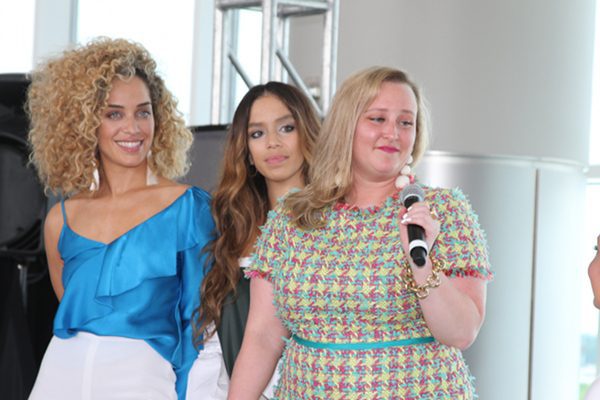 Jetsetters met fashionstas on Thursday, May 18 at the Global Runway Fashion Presentation and Pop-up Experience held at Hartsfield-Jackson Atlanta International Airport (ATL). It was the first-ever of its kind and it debuted in the atrium at Maynard H. Jackson International Terminal.
Global Runway is an ATLSkypointe program highlighting luxury retail brands. The program includes digital content, an upcoming fashion presentation with global brands including Swarovski, Tommy Hilfiger, Sean John and local brand Ateaelle as well as national brands, ExOfficio and Bijoux Terner.
Guests enjoyed an industry-quality fashion presentation and a pop-up shop featuring the latest spring/summer 2017 collections available through ATL's award-winning concessions program.
"Beyond being a major hub in the global transportation network, ATL is also a major hub for quality retail brands and the perfect backdrop to showcase this event," said Roosevelt Council Jr., Airport general manager. "With more than 300 commercial venues, ATLSkypointe is the connection between travel and fashion and offers something for everyone."
ATLSkypointe has also selected seven influential style influencers for the Global Runway program to reveal the newest styles offered at ATL and to amplify awareness of the airport's extensive retail options. The style influencers include Jenna Wessinger of JustATouchTooMuch.com, Vincent Martinez of Fashionado.net, Satchel Jester of ScenebySatchel.com, Emily Loftiss of EmilyLoftiss.com and BluHazl sisters Laticia and D'ANA of BluHazl.com.