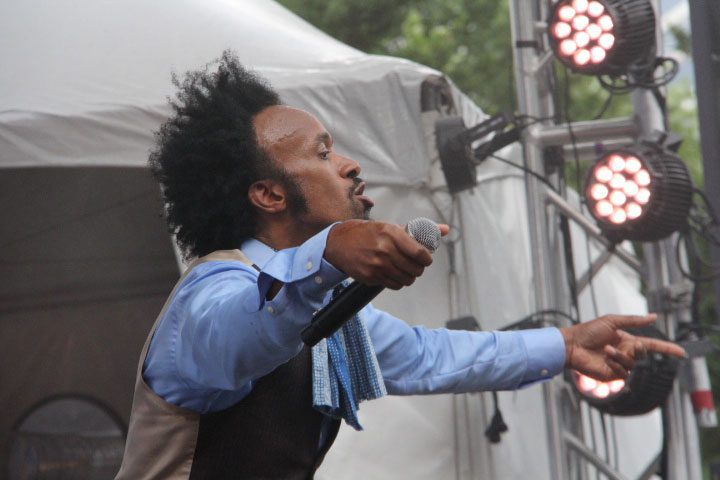 When you first meet Black roots music sensation Fantastic Negrito, you are struck by his demeanor and eclectic look. Hailing from Oakland, California, the artist told rolling out his tale of cultural displacement, triumph over tragedy, weed farming, and success in the music industry.
Negrito, real name Xavier Amin Dphrepaulezz, moved to Oakland when he was 12 years old from Massachusetts. His father was Somali-Caribbean and a strict Muslim who was known for his intellect and was friends with legendary Black writer James Baldwin. But for Fantastic Negrito, it was a time when crack cocaine hit the streets of Oakland and he witnessed the negative impact on neighborhoods and how Black youth turned to the drug hustle and culture. It resulted in him running away from home and being estranged from his father at a pivotal time in his teens. Yet despite all of this, he persevered and realized there was something within his spirit that had to escape artistically.
He soon became a regular on the campus of UC Berkeley and its music department. However, he was not enrolled at the school and was sneaking into practice rooms to teach himself how to play piano because he had heard that Prince was self-taught. Armed with musical knowledge and raw talent, he began performing in the Bay Area and also in Los Angeles. His talent caught the attention of Prince's former manager and he soon signed a $1M record deal with Interscope Records. Soon, he found himself in a creative box, as at the time music was centered on gangsta rap and his style was not matching what was popular.
His initial record on Interscope did not do well and he felt frustrated by the creative limits placed on his music. But all of that changed when he was making a turn on Melrose Avenue in Los Angles and awoke 3 weeks later in a hospital bed. A horrific car accident had left him with brain damage and he lost the use of his playing hand. After a long road of rehabilitation, he sold all of his music equipment and turned to marijuana farming. He stated, "In California, you are allowed to grow 99 plants." It was an all cash business and he prospered. He even opened an after-hours spot that featured live music, nude women and partying from midnight to 6 a.m. in South Central, Los Angeles. But it was an encounter with his son that made him return to music. He played a few simple chords to a Beatles' song to his son one day and noticed how his son reacted positively to music. Negrito then decided to return to music and gave his marijuana business to a friend.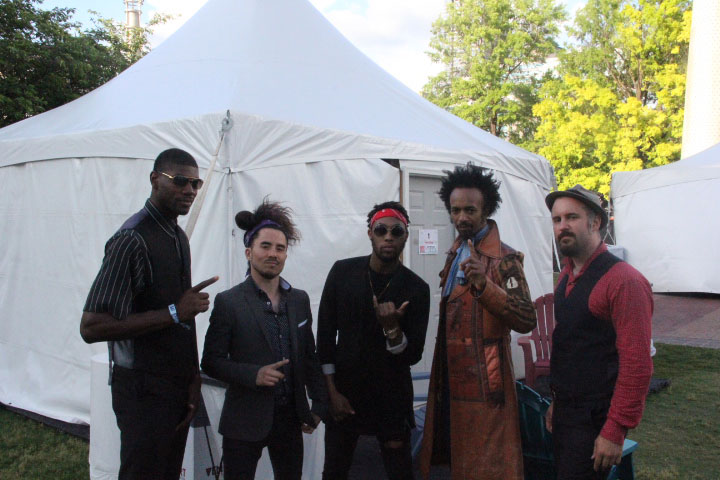 He began performing again to crowds in the Bay Area and got his big break on National Public Radio (NPR) when he won the Tiny Desk Concert competition. Performing with his band in a freight elevator ,his one take propelled him into the spotlight and led to his album The Last Days of Oakland. The album went on to gain him a Grammy for Best Blues Contemporary Album in 2017. Fantastic Negrito performed in Atlanta at the Shaky Knees Music Festival and it was apparent that his music crossed racial boundaries as a predominantly White audience packed the stage to hear his music. His album has many outstanding pieces that show his full diversity in melding blues, gospel, punk rock and R&B into a delicious mixture full of the legacy of Black music.
The full interview conducted by rolling out with Fantastic Negrito can be viewed on the following link.