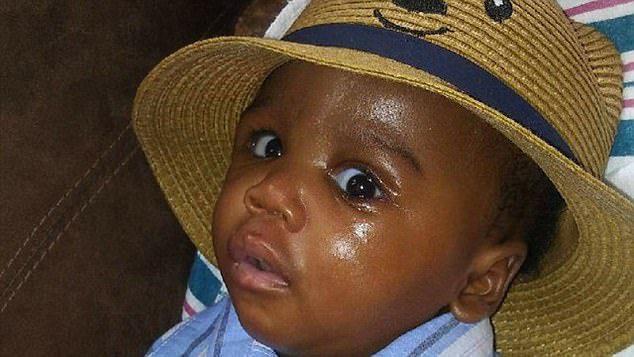 Master Ashton Mackey was only six-months-old when he died. He was buried on May 20 at New Park Cemetery in Memphis.
Mother Alicia Mackey visited her son Ashton's grave on Memorial Day, May 29, with her family.
What they found is hard to process. His white engraved casket was sitting above ground and the grave, floating in a dirty puddle.
"I get to the cemetery and (the casket is) floating on top of what he's supposed to be buried in. I couldn't believe it," Mackey told Fox 13 Memphis. "My emotions are all over the place. My heart is very broken."
She went to the cemetery office but it was closed for the holiday, so she took matters into her own hands and used shovels and dirt to bury her son herself.
She continued, "I'm not going to be able to sleep. I already have nightmares. I don't sleep. This is sad. I need to see him back like he was, up under there.
"I do not want to see this happen to no one else. Not even my enemy."
Shelby Country Health Department, which is in control of the cemeteries in the area, also could not be reached because of the Memorial Day holiday.
This apparently is not unfounded. Cemetery workers say rain makes new graves turn into "muddy messes." Once the season changes, the grounds will harden.