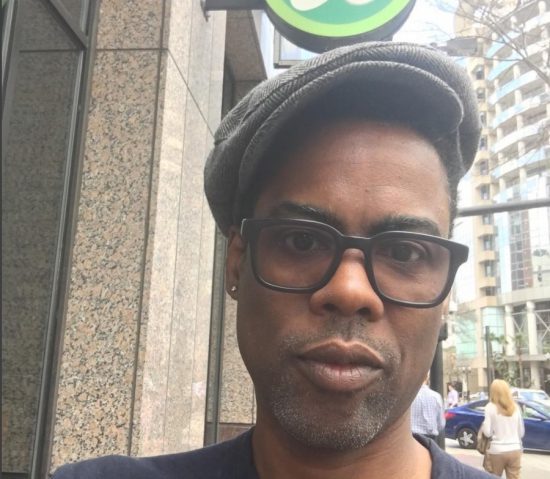 It's no secret that Carmelo Anthony and La La Anthony are on the road to divorce and since the pair is now separated, technically, they could begin dating new people again. But according to news reports, Anthony isn't ready for La La to date anyone else, especially not famous comedian Chris Rock, who allegedly infuriated Anthony when he hit on La La in a recent interview.
According to the reports, the alleged drama began when Rock recently appeared on the "Wendy Williams Show" and he was asked if he's friends with Anthony and La La. Rock said they were only "friendly" and then went on about how attractive La La is.
'If La La is interested in going short next time. La La is bad, woo! Hey, they're married; you're not supposed to mess with other team's players. But she's hot, though!" Chris said.
'She looked great the other night,' Rock continued, speaking about a photo of La La at the Met Gala in New York City. "La La will you? La La let's go to 'La La Land!"
Well, according to sources, Anthony was not happy at all about Rock's compliments about his wife and he allegedly proceeded to tell his friends about how angry he was at Rock.
"He was really upset,' a source said. "He sent a text to several of his friends asking, 'Did y'all see this bull—-? This n—– on TV trying to scoop up my wife."
The source says Anthony was so angry that he even called Spike Lee about it. "He then called famed film director Spike Lee to tell him to tell Chris to back off before it became a problem," the source said.
However, sources close to La La say that she was flattered by Rock's comments and that she was tempted to post a clip of the video on her social media pages. However, she decided no to since she knew it would just upset her estranged husband.
According to the source, though, La La's BFFs, Kim Kardashian and Ciara, want her to go out with Rock.
"They both know she's clearly not ready to date anyone, but both feel she may as well go out with a man that thinks she's hot, have a good time and a whole bunch of laughs while doing it. Both feel it would really teach Carmelo a lesson too," the source revealed.
We find it hard to believe that Kardashian and Ciara would push La La to date Rock considering that they're married women and that Rock is already dating actress Megalyn Echikunwoke. Then again, Rock does have a history of infidelity. What do you all think? Do you think Anthony was mad at Rock and do you think La La would date the comedian? Let us know in the comments.