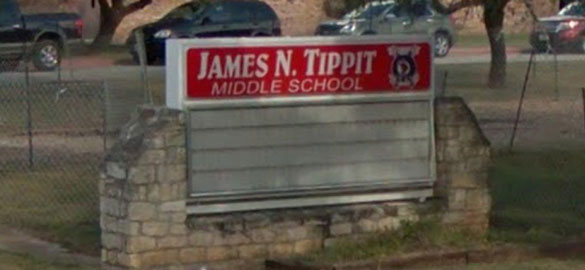 A Texas father is angry over the racist bullying received by his daughter at a predominantly Hispanic school. Robert Ranco is a personal injury and civil rights attorney who stated that his 12-year-old daughter has been subjected to repeated incidents of bullying at the Tippit Middle School in Georgetown, Texas.
The school located north of Austin is 58 percent Hispanic and just 4 percent black; one-third of the student body is White. Ranco cited three incidents in which his daughter was subjected to racist behavior by other students. In one incident, a female student followed his daughter around the school's tennis court with a long piece of trash pretending it was a whip hurling verbal abuse and stating, "You're my slave now!" But there were no adults who witnessed this incident. In another incident, a male student insulted his daughter in the cafeteria and was made to apologize by a school staff member. In the last incidents cited by Ranco, the same girl who had bullied his daughter earlier harassed her once again in May 2017. On this occasion, the racist bully asked a male student why he was sitting next to Ranco's daughter. The male student allegedly replied, "I don't sit next to apes" and moved to another seat. The bullying female student then used her cellphone to show Ranco's daughter pictures of apes and allegedly stated, "This is what you look like!"
When Ranco complained to school officials, an investigation was launched. It was determined that the incidents that Ranco complained about were substantiated. The school has stated that proper disciplinary action was taken, however, Ranco is not satisfied. When he asked that students involved in the bullying not be allowed to participate in an athletic event the school allowed participation anyway. Ranco and his daughter met with a school official and were personally apologized to about the incidents.