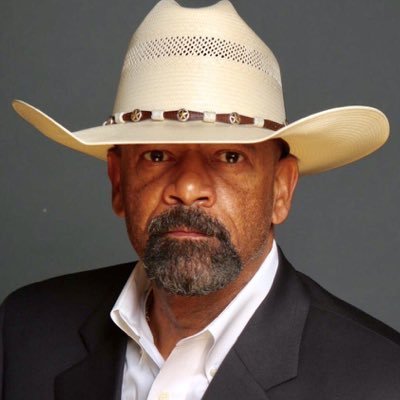 MILWAUKEE — A former female inmate who was sexually assaulted multiple times at the Milwaukee County Jail — which was run by Sheriff David Clarke — was awarded $6.7 million by a jury.
The woman, who was 19 at the time, claimed in court that she was raped repeatedly by a prison guard while she served time in a county jail supervised by Sheriff David A. Clarke.
Earlier this week, this same woman made headlines when Clarke had the audacity to defend shackling her hands and feet while she gave birth — even though she was unlikely to be a threat or danger to anyone after delivering a child.
"If this inmate clocks or strikes or punches — and this has happened — hospital staff, I'm responsible for that," Clarke said in a December 2015 deposition. "If an inmate is outside the [jail], there's the threat of escape, there's the threat of assault. It is always present."
According to the Milwaukee Journal Sentinel, the woman told jurors that a prison guard raped her in various locations in the prison on several different occasions. The young woman testified that she's still tormented from the horrific ordeal and that she continues to have nightmares about it four years later.
The guard, Xavier Thicklen, was acting under his scope of employment when the sexual assaults occurred and therefore Milwaukee County is liable for the damages amount, the jury determined.
Theresa Kleinhaus, one of the victim's attorneys, told the Journal Sentinel that her client, who is not being named because she is the victim of a sexual assault, was pleased with the verdicts.
"She was raped repeatedly at the age of 19. She sought justice and she is glad the system delivered that justice. She hopes to prevent other women from being sexually assaulted in the Milwaukee County Jail."
Clarke, who was not present at the trial, was recently appointed by President Trump to a powerful position within the Department of Homeland Security.