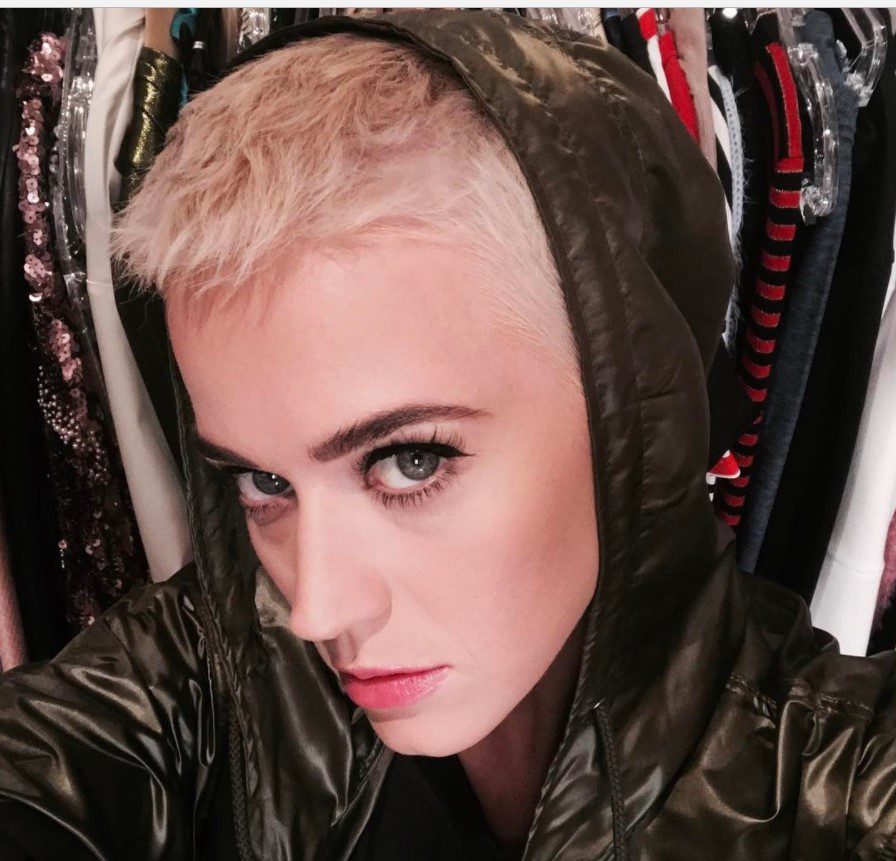 Katy Perry has typically been seen as the epitome of today's happy-go-lucky, bubblegum pop landscape and most people just associate her with being a fun-loving girl. However, there is a real woman behind the pop persona and this weekend Perry showed that vulnerable side when she opened up during an on-air therapy session and talked about her past suicidal thoughts.
As part of her promotion for her new album, Witness, Perry has ben live-streaming her day-to-day life all weekend, including things like interviews, napping and even yoga. However, during one section of the livestream Perry sat with Siri Sat Nam Singh, the star and host of Viceland's "The Therapist." During the therapy session, Perry was in tears as she talked about her past suicidal thoughts.
"I feel ashamed that I would have those thoughts, feel that low and that depressed," Perry said to Singh.
"You can be right or you can be loved," she added. "I just want to be loved."
The singer wrote about her struggles with suicidal thoughts on her 2013 song "By The Grace of God" and talked briefly that year about the song and how it was also inspired by her divorce from her ex-husband, Russell Brand.
"That song is evident of how tough it really was at a certain point. I asked myself, 'Do I want to endure? Should I continue living?'" Perry said in a 2013 interview. "All the songs are real-life moments."
Perry also opened up about her struggle of having to live out her public Katy Perry persona versus wanting to just be her real self, the girl born Katheryn Hudson.
"People talk about my hair, right, and they don't like it, or they wish that it was longer," she said. "I so badly want to be Katheryn Hudson that I don't even want to look like Katy Perry anymore sometimes, and that is a little bit of why I cut my hair."
"I'm a bit more nerdy than everybody thinks I am," she added. "I'm a big goofball. The fantasy of Katheryn went into Katy and made this bigger than life personality."
Perry also revealed that she's struggled with connecting with the people around her, so much so that she "just learned how to hug."
"I always thought it was like, you know, too intimate, like a sexual thing," she said. "Like, a hug is a sexual thing—someone's gonna feel my boobs or something like that. And I didn't realize that that's not everybody's intention. It's just a hug. It's just to like, connect. So I just learned that."
Well, this interview definitely goes to show that even the most famous among us are still human at the end of the day and have their own private struggles to deal with. What do you think of Perry's therapy session? Let us know in the comments.