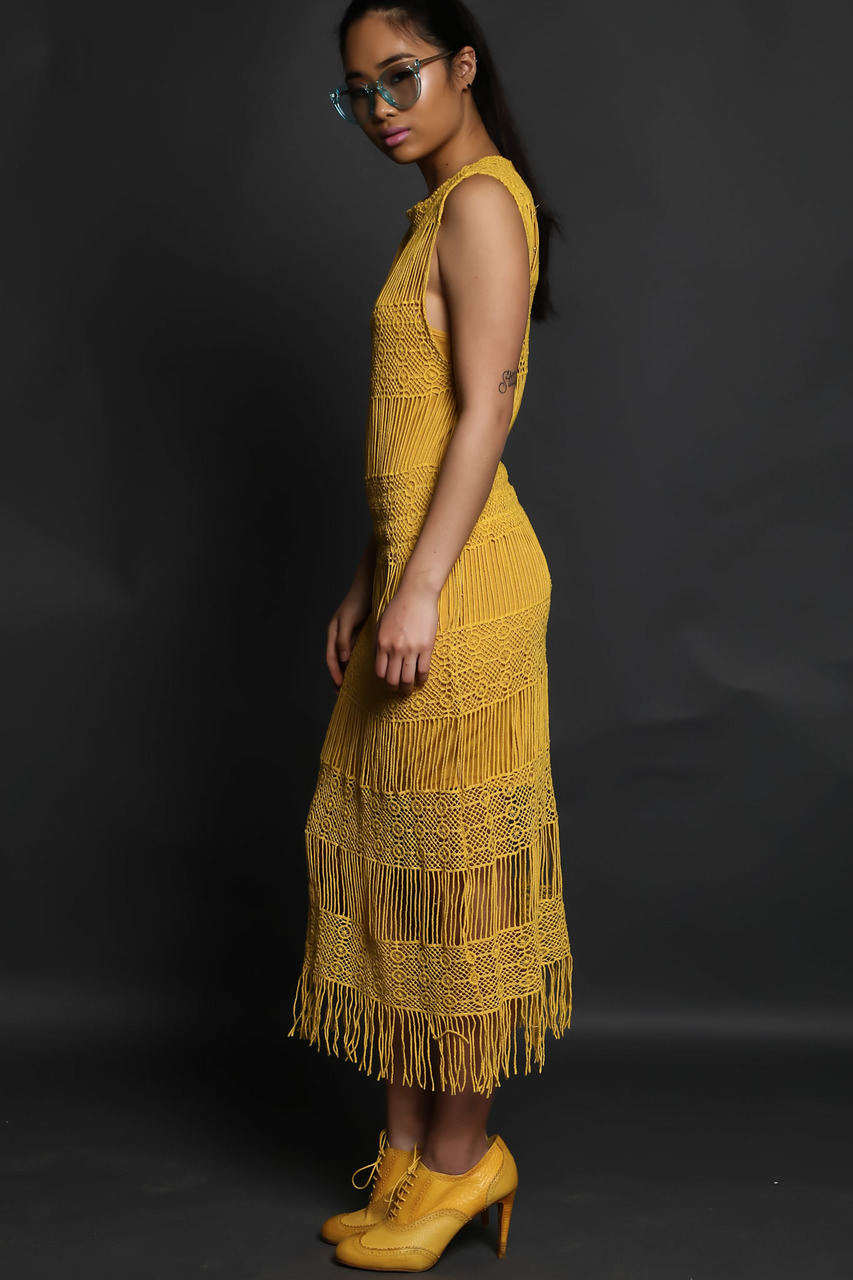 Detroit fashion darling UnitedFront, a trendy dress and skirt boutique combining feminine details with bold style, springs forward with a new, flirty and sophisticated collection inspired by fun in the sun on Lake Michigan.
Known for their smooth lines and ultra feminine silhouettes, the budding fashion house fuses vivid yellow with soothing blues, romantic corals and cool whites with statement making stripes for a collection that is classic yet fresh. "Color is paramount when it comes to curating a collection for UnitedFront, it's the first decision we make before we develop any other aspect of one of our capsules," UnitedFront owner, Jordette Singleton revealed.  The collection includes on trend elements like ruffles, statement sleeves and cut out detailing in line with the brand's attention to detail design philosophy.
Whether it's a summery midi dress trimmed in fringe, a structured bodycon dress with in your face stripes and cut outs or a whimsical, ruffled skater dress, there is a dress for every woman. Every dress, skirt, top or custom accessory is designed to go from day to night and is truly for the woman on the go who wants to look good along the way.  Each garment is made of breezy cottons, soft linens and summery woven knits essential for no fuss style. Originally debuting in April, the collection has been coveted by style influencers, fashionistas and business women alike. As the man behind styling the boutique's artistic vision in photoshoots and fashion shows, celebrity wardrobe stylist Marv Neal loves the attention his clients command when wearing UnitedFront.
"I love that it's strongly feminine. It's for the woman that wants to make a statement when entering the room." His favorite piece to date? A sexy yet classy, light blue off the shoulder mini dress with choker detail and subtle white striping.  It is pieces with attention to detail such as this that have led to the line's soaring popularity and growth. Rolling out was on site recently to help celebrate the stylish boutique's February grand opening inside premier fashion retailer, the North End Collective on Detroit's historic Woodward Avenue.
Thanks to its bold look matched with refined design, UnitedFront's Spring/Summer 2017 fashion capsule promises to remain at the forefront of women's closets for seasons to come. To view and shop the full collection, visit www.shopunitedfront.com or stop in North End Collective.