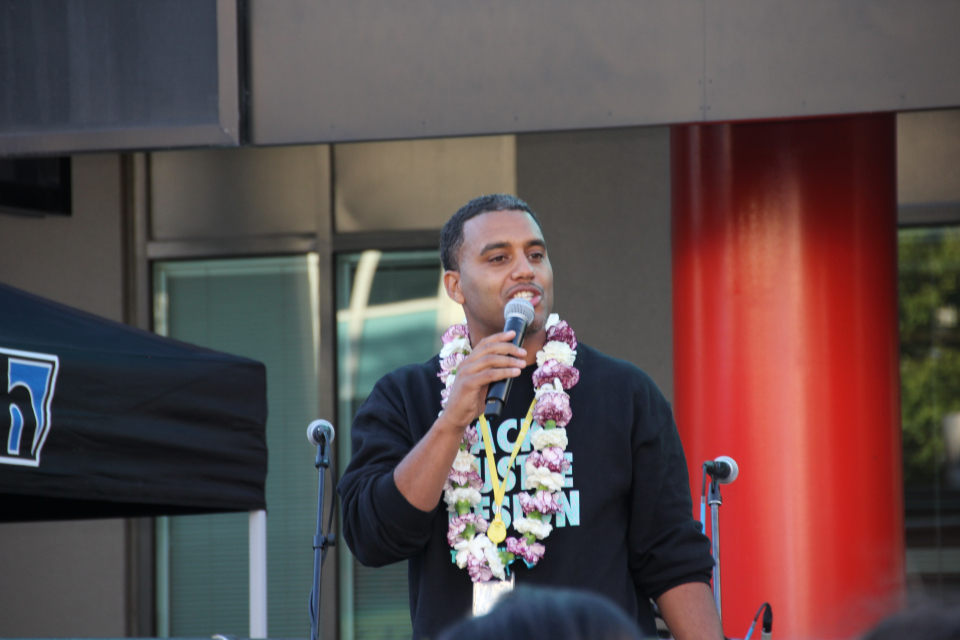 There have been numerous boardroom conversations and news headlines that highlight the lack of access to high-tech training for communities of color. Look no further. The StreetCode Academy, founded by Olatunde (Tunde) Sobomehin, has created and proven that diverse communities can indeed participate and impact the tech world when given the opportunity.
StreetCode Academy is a nonprofit whose mission is to equip a generation of leaders with the skills to hack, hustle and design the future. The Academy, located in a lower-income area in East Palo Alto, California, has proudly enrolled 120 students in its free three-track program: coding, entrepreneurship, and creativity. The Academy's initiatives became possible through a $1 million seed given to StreetCode Academy by Chris Cox, the current Chief Product Officer at Facebook – now, the organization has begun fundraising on their own and is on the road to becoming self-sufficient. StreetCode hosted its second annual showcase in Hacker Square on Facebook's headquarters campus on the "other side" of Palo Alto. Black, Latino, Polynesian, and Caucasian coders, from as young as eight years old to as old as in their 60s, were showing off their projects. 8-year old David Miller has created 3 game apps since he's been at StreetCode.
Live music from Rafa, an East Palo Alto-based reggae band, and lots of food made the entire event feel like a big picnic with a purpose. StreetCode teaches coding, but in an environment that encourages and really supports students freedom of creativity. I travel extensively and have attended many, many events but I have to say that there was an amazing spirit of community and inclusion of all that I've seldom had the pleasure of seeing. Tunde has created a model that should be duplicated across the country. Check out the event photos below and the interview with Tunde.
[jwplatform RIdHWT9J]