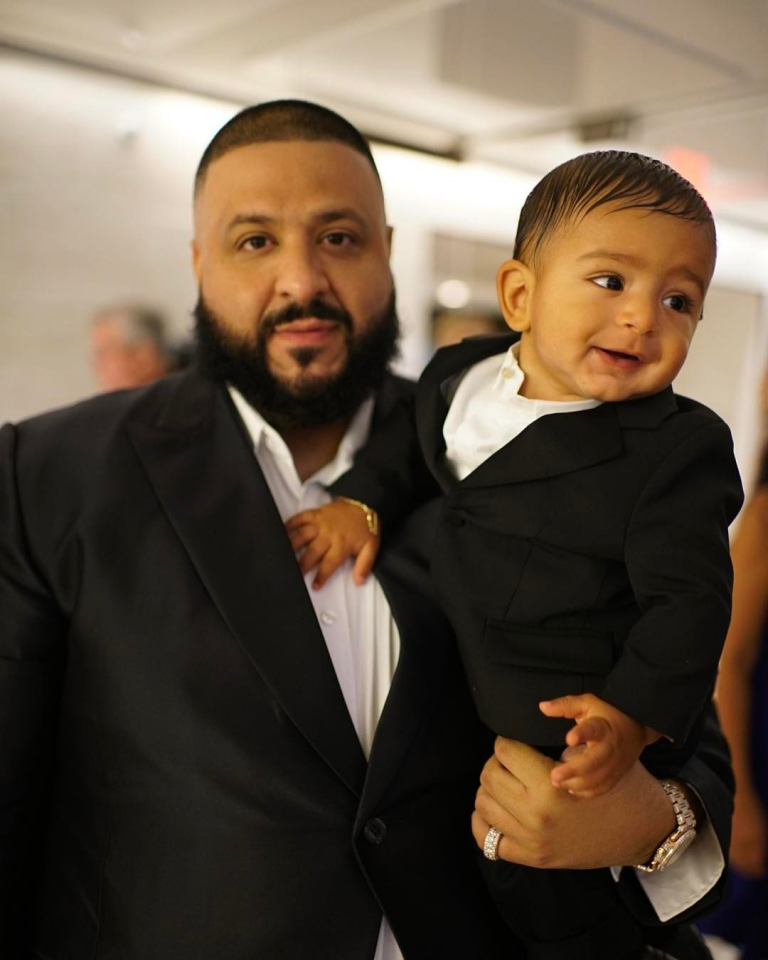 These days, DJ Khaled is everywhere. From releasing hot tracks from his anticipated album Grateful to creating his own shoe with Nike, there aren't many pots left that the mogul doesn't have his hands in. But even more interesting than his business moves is his dedicated love for his son, Asahd Tuck Khaled.
Just over 7 months old, little Asahd has done more than most of us dream. With an Instagram page of over 800K followers, this baby boss has traveled the world, worked with everyone from Rihanna to Nas and still never misses nap time.
Making sure his son has all the right life keys, here are three lessons from DJ Khaled that fathers can use to inspire their children to create their dream life.
Involve them In your work
This week, DJ Khaled was honored with "Khaled Key Day" for his successful campaign with education nonprofit, Get Schooled. Joined by Sway Calloway and many New York City high school students, Khaled shared his keys to success at Viacom's Times Square Studio as part of Get Schooled's annual Yearbook Day. Khaled's son was front and center to witness the special commemoration. Although too young to understand the impact of his dad yet, involving his son in the daily work is setting the tone for the big business moves he can aspire to make one day. A powerful way for dads to inspire and bond with their children is to showcase the work and success of your business.
Speak affirmations daily
Known for his daily Snapchat pep talks, DJ Khaled strives to keep himself surrounded by affirmations. During a recent interview with The Breakfast Club, he shares that "We can't let them tear us down. I have to let the young world know not to get discouraged because there are black clouds and negative people out there." Practice saying bold affirmations with your children every morning and night. Affirmations are known to make one aware of their daily words, thoughts and beliefs of themselves. Doing this activity will boost self-esteem, gratefulness and a new closeness to your sons and daughters. "You got to be positive for yourself or you will fall into the depression."
Teach the business
DJ Khaled has made it a priority to list his son as the executive producer of his upcoming album. Already with two No. 1 hits, Asahd is not only receiving music attention but also profit from the revenue this album will make. An important part of inspiring your children can be teaching them the ins and outs of your business. Allowing them to work alongside you and create projects can spark creativity and develop leadership skills. "When I was growing up [my parents] always showed me the family business," said Khaled on the radio show. "I knew my family worked hard. It rubbed off on me and I wanted to do that for my son. Bring your children in so they can ask questions and see that their mother and father work hard to make it happen."
Father's Day is the perfect time to share some valuable business lesson with your future entrepreneurs and strengthen your familial bond.