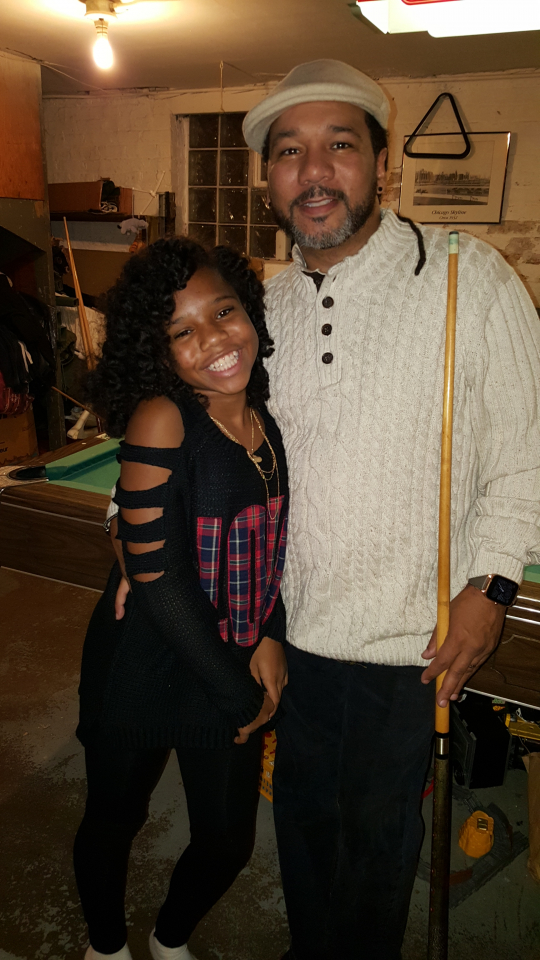 There is nothing like watching your children grow into the people they will become. The privilege of sharing life lessons and experience with them helps to mold men and women who will add value to our society.
Fathers represent stability and strength. These traits watered with love create greatness. Today we honor all fathers everywhere who have answered the call to be a rock and a nurturer in the lives of their children.
We spoke with Darnell Williams a barber educator for Tricoci University about being a dad, raising his daughter and his experience. 
What does it mean to you to be a father?
Being a father is God's greatest gift. The ability to create a life and have the opportunity to hear your child speak their first words and watch them take their first steps is an indescribable feeling. It means everything to be a father, the ultimate blessing.
What advice would you give your younger self as a dad?
I would say plant a big beautiful money tree because kids definitely think money grows on trees. Not to say that I'm perfect but I did the best that I could as a young father and I think parenting is a hands-on experience so I couldn't really say I'd do anything different. I also have to say I have excellent role models in my family that I've taken notes from in my dad and my big brothers being great fathers.
What is your best memory of being a father?
I'd  have to say traveling. The experiences we share traveling the world are irreplaceable. The joy on my daughter's face while getting stamps on her passport is a moment that I can't forget. Aside from the good times we have, the exposure to different cultures and ways of life are teachable moments and raises the bar for any dude trying to impress my princess. I always tell her, If he doesn't have a passport tell him to keep it moving!
Talk about the challenges of being a Black father.
This is a loaded topic. Especially now with the current administration in office and the state if Black affairs. I would say the most difficult challenge is expressing the importance of education and trying to prepare my daughter for her future. It's difficult trying to keep her open minded but conscious at the same time. Trying to explain that the world isn't fair. How do you tell your child, sometimes your best isn't good enough because of the color of your skin? Then at the same time say to love everyone the same until they show you different. I guess to keep it short and simple, the most difficult task is finding that balance between teaching love, survival, success and acceptance.
What words do you have for your children?
Love and respect yourself! Respect and honor your parents. Put God first and believe in faith and fate, it's real. Always do your best and never settle. Excel in your education and pursue your passions. Be a leader never follow. You create your own path of happiness. Obstacles are building blocks, embrace them and attack them with vigor. Stay focused on your goals and be resilient. Live and love life, you only get one.