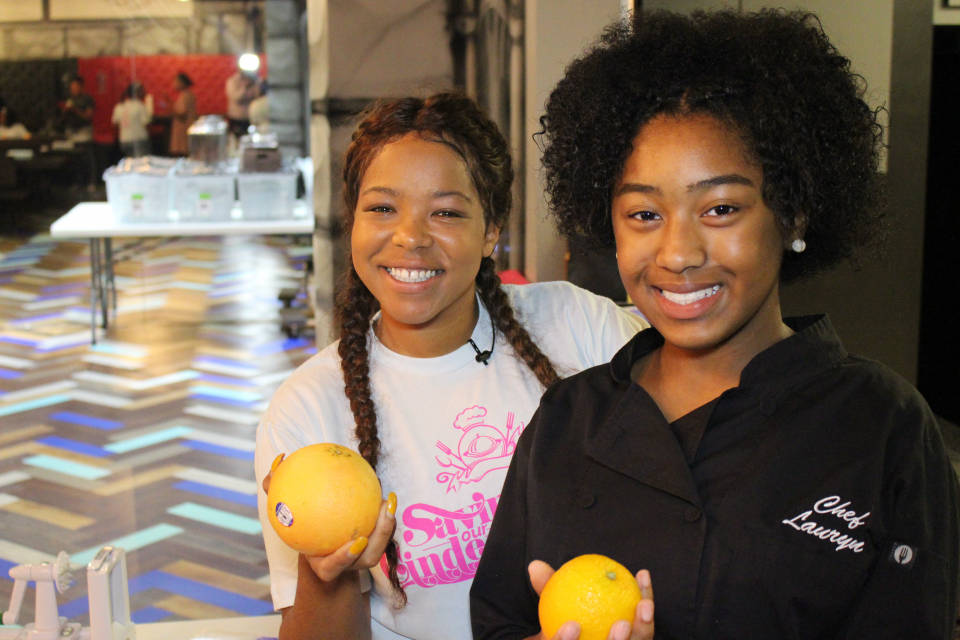 The Saving Our Daughters Foundation recently launched their inaugural Saving Our Cinderellas, a three-week cooking program geared toward teaching young girls how to cook delicious and healthy meals to prevent future health risks and reduce the consumption of fast food.
The foundation teamed with Atlanta Chef Tregaye Fraser to debut the course at the prestigious Ron Clark Academy. A small, hand-picked class of girls, ranging from fifth grade to eighth grade, brimmed with glee and curiosity as they were introduced to nontraditional foods, such as radishes, arugula and ginger. The students became even more excited when they were informed that their first lesson would be how to create a deconstructed salad.
"I've wanted to do a junior chef program for a while now," said chef Tregaye. "I think it's so important for young girls to learn how to cook. I want them to be able to create and cook amazing food so they can pass that along to their families."
The Le Cordon Bleu graduate credits her love for cooking to her grandmother and she hopes Saving Our Cinderellas inspires the young ladies to cook with a purpose, just as her grandmother inspired her.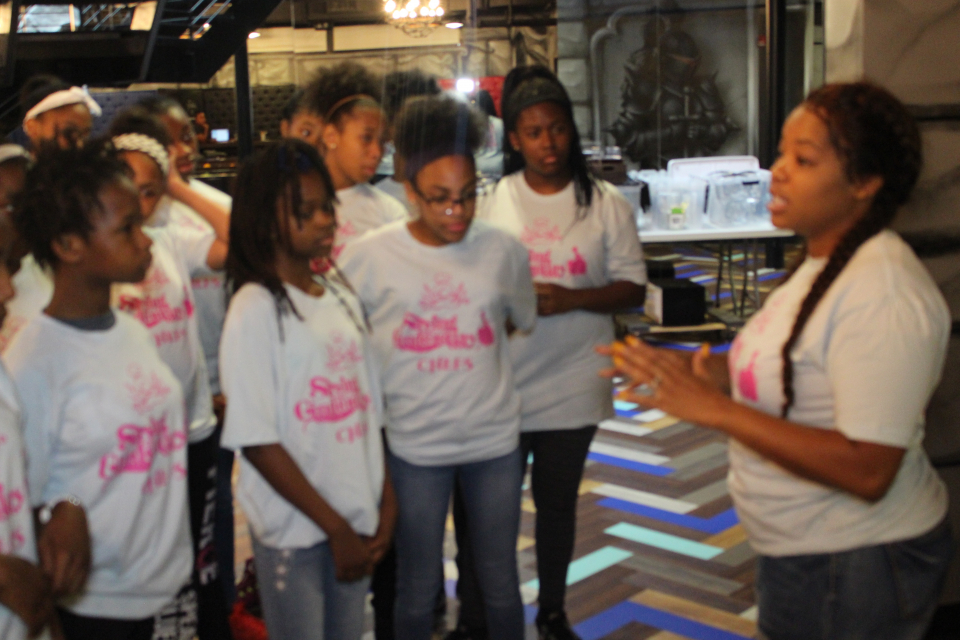 During the three-week period, the girls will learn how to create original and gourmet recipes and how to properly prepare an appetizer, entree and dessert. Similar to a traditional cooking class, the students are supplied with textbooks and introduced to a culinary vocabulary, varying from English, French, Spanish, and Greek terms.  
This isn't the first time Saving Our Daughters has partnered with The Ron Clark Academy to educate students beyond the borders of a traditional classroom. "The possibilities are endless. They come into our school and bring mentors from actors, vocal coaches, and now [chefs]!" said RCA's art teacher, Susan Barnes. Barnes is excited about the response RCA has received from the students in the program.
Though the program launched in Atlanta, Saving Our Daughters is planning to take the program nationally. "This is our pilot program at the Ron Clark Academy but our vision is to have this [cooking] program in all of our Saving Our Cinderellas Programs nationwide," said Saving Our Daughters representative Bianca Ash. "We have such a passionate relationship with the Ron Clark Academy so it only made sense to have it here but we're definitely taking this program to our Girls in New York, L.A. and Chicago." Saving our Daughters also intends to take the program globally.
The cooking class is set to continue through July 5. Stay tuned for our next coverage when we visit the students again in July to check on their cooking progress.